Today, over 333.2 billion emails are sent every day around the world. If you're thinking about running an email marketing campaign for your brand or business, this may sound daunting.
However, while there are effective ways to stand out from a crowded inbox, there are also common mistakes many marketers miss that keep their readers from opening their emails.
In this article, we will share with you what email marketing is, how it can benefit your business, and the most common email marketing mistakes you can avoid.
How Does Email Marketing Work?
Email marketing is a type of direct content marketing that uses emails to communicate with your target audience and talk about your products, services, and promotions. Unlike other types of digital marketing strategies, email marketing goes direct to your email list's inbox to encourage them to do a specific action, such as purchasing a product or joining an event.
Why Is Email Marketing Important?
Social media marketing and other multimedia campaigns may be new and trendy ways to catch your target audience's attention. Still, nothing beats one of the oldest yet most effective ways to reach a lead. In fact, studies show that email ROI is at $36 for every dollar spent.
Email marketing continues to hold its spot as one of the most tried and tested ways to convert because of how direct and personal its approach is. With over 4 billion active email users who open their emails daily, targeted messaging has never been this convenient.
Common Email Marketing Mistakes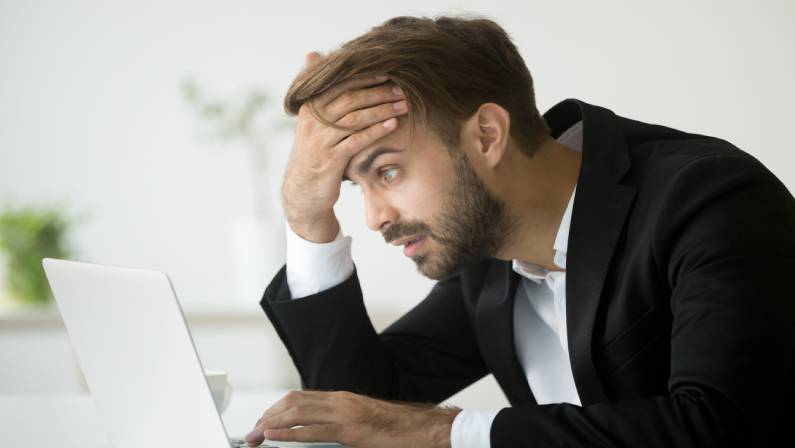 While email marketing has been proven to be highly effective in winning customers, it is not as easy as writing a random email and sending it to your entire list. In fact, poorly written emails can end up in the spam folder. Even if they don't, they might not get opened at all if readers find it too vague or too salesy.
Here are common email marketing mistakes to avoid:
1. Relying Too Much On Automation
One of the charms of email marketing is its personalized approach. So when your email list feels like they're not talking to a real person, they might ignore your entire campaign entirely.
Sure, automated emailing tools can make a lot of marketers and business owners' lives easier, but it can also hurt your connection with your email list. So, instead of relying entirely on AI to send out generic emails that your readers won't even pay attention to, take the time to craft personalized emails that speak directly to your readers.
2. Forgetting a clear call-to-action
You may compose a well-crafted email to your customer, but without a clear call-to-action, you might miss on a potential conversion. Never forget to include a clear call-to-action for every message or content you publish.
3. Neglecting your sender reputation
Another common email marketing mistake is neglecting your sender reputation.
A sender reputation refers to the score an Internet Service Provider (ISP) assigns to your business. Think of your sender reputation as credit history or credit score. The better the score, the higher the chances your emails are going to be delivered straight to your email list's inbox.
To build your sender reputation, you must pay attention to the quality of the emails you send out. The more your emails bounce because of your email recipients unsubscribing, the lower your sender reputation score is going to be.
4. Not sending a welcome email
According to a study, welcome emails have the highest open rates at 91.43% and click-through rates at 26.90%. Do not neglect sending out a welcome email as soon as a recipient signs up.
At this stage, you want to establish a good connection with your subscriber. The way to do this is to officially introduce yourself to them and tell them what they can expect from the regular newsletters in the future. It makes your emails less intimidating and it shows that you appreciate their subscription.
5. Avoiding customer segmentation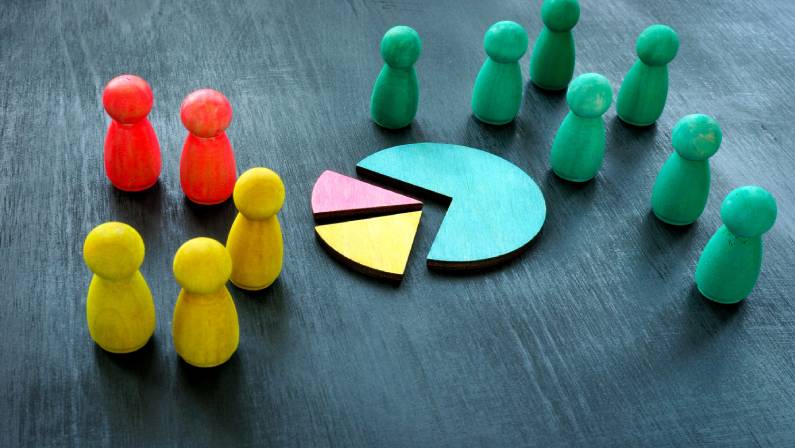 Customer segmentation in email marketing is the division of email subscribers based on criteria. While this may seem like additional work, it actually helps you categorize your subscribers and understand which kinds of emails should be sent to which group.
This increases relevance and chances of more clicks and conversions at 14.64% more opens and 59.99% more clicks. Remember, people don't like receiving messages that they are not interested in. If you continue to send out irrelevant emails to your subscribers, they might end up subscribing or your emails might get marked as spam.
6. Crafting poor subject lines
How many times have you ignored an email in your inbox simply because the subject line does not appeal to you or because you find it too salesy?
Do not get mistaken. Your emails are not the only ones your subscribers receive in their inbox. As a result, the chances of getting read can get low. To stand out from the crowd and capture your recipient's attention, it is important to create a compelling subject line.
7. Not utilizing Message Previews
Message previews are short texts that tell the reader what the email is all about. Most email programs have this preview function and you shouldn't take it lightly!
Besides a compelling subject line, the message preview lets your readers decide if the email content is something they'd find relevant and if it's something they want to read further.
8. Not Letting Readers Reply
Another mistake many people fail to realize in email marketing is not enabling the reply feature. The goal of your email campaign is to connect with your readers or email list. When you deny them the opportunity to reply to your email, you lose the chance of more engagement and potential conversions.
If this is something that you have no extra time for, you can always direct your readers to a web page that answers all their potential queries or you can simply hire a team of email marketing experts to do the work for you.
9. Being too salesy
Your readers know when someone is selling them something from a mile away. Don't repel your potential customers with language that is too generic or too salesy. You want to make them feel that you genuinely want to build a connection with them.
Avoid cliche lines that make you sound like everybody else, and always prioritize value for your customers, not the other way around. You can do this by sending out more personalized emails and avoid talking about your business more than you talk about them.
10. Not optimizing for mobile
Did you know that more than 50% of email users check their inbox from their phones?
Don't forget to optimize your emails for mobile use. This includes optimizing images (compressing image size and adding alt text), using mobile-responsive designs, and writing in shorter paragraphs.
11. Using too much graphics or photos
While graphics can help enhance a reader's experience, having too many or using more images than useful text can actually slow down loading time and distract them from the actual message.
12. Ignoring GDPR considerations
The General Data Protection Regulation or GDPR is a privacy law applied in all EU states that protects and regulates personal data that organizations or businesses collect for marketing purposes. While this does not apply directly to the US-based organizations, it helps protect your recipients information and gain credibility.
To follow GDPR considerations, your campaigns must ensure appropriate access to your subscribers' data and protect and encrypt any data involved.
13. Neglecting analytics
Another mistake in email marketing is not tracking how the emails are performing. Just like any other digital marketing campaign, understanding how well your content is doing is key to improved engagement and conversion rates. It helps you understand which ones your subscribers relate to the most, and which ones they ignore.
A few ways to measure email marketing success is by monitoring open rates, click-through rates and even sales made.
14. Sending emails at an improper time
While emails typically stay in your recipient's inbox until they delete them, the time you send them actually affects their open and click-through rates. Send them too early or too late, and you risk getting buried underneath all the other emails pouring into your subscribers' inbox.
According to a recent study, the best time to send emails is at 10 am when people start opening their emails, and between 3 and 4 in the afternoon when people are preparing to log off.
15. Forgetting to personalize email campaigns
Nobody wants a generic email that feels like it was sent to somebody else.
The best way to actually connect and engage with your audience is to let them feel that you took the time to send them an email that's tailored for them.
With so much automated or AI-written content, your personalized emails can stand out from the crowd and receive better engagement results.
16. Not Making Website Signups a Priority
If you're not seeing your email list growing, you probably don't give your website visitors enough chances to sign up.
When people visit your website and find something valuable to them, an email newsletter is something they might find interest in. Make sure you place a signup CTA or button on every page to encourage your audience to sign up.
17. Starting Email Marketing Late
Email marketing is one of the oldest but most effective digital marketing strategies to grow your business, and if you're not starting with emails yet, you're missing out on a lot of opportunities.
Ian Brodie of Email Persuasion expressed that one of his most costly mistakes was not starting with emails soon enough.
18. Overloading subscriber inboxes with too many emails
You would think that the more messages you send out to your email list, the better your engagement is going to be. That is a classic mistake many marketers and businesses make.
Overloading your subscribers inbox with too many emails can make you look spammy and can even lead to distraction and worse, unsubscription.
To avoid this, make sure you only send out valuable content that your subscribers will actually read. There is no right or wrong number of emails you can send out per day, but keep track of your best-performing emails and pay attention to when your readers usually open and read your messages.
19. Overcrowding your email
Since you're limiting the number of emails you send out, another common mistake in email marketing is overcrowding your email or adding too much information in one email. This can overwhelm your reader and discourage them from reading the rest of your message.
Learn how to stick to one point and keep everything brief but sweet.
20. Overusing Urgency Tactics
It might sound enticing at first, but your recipients would eventually grow tired of never-ending time-sensitive emails. Imagine going into a store that's always on sale.
Using the same urgency tactics not only hurts your credibility but also makes your readers lose interest in everything you try to offer.
21. Sounding Like Everyone Else
The goal of email marketing is to build a genuine connection with your audience. A generic copy doesn't help in getting your message noticed.
To make sure you win your readers' attention, personalize your email content and subject line as if you were sending an email specifically for your recipient. Establish your own brand voice that your readers can distinguish from the others as well, and add a personal touch such as adding their names to the email.
22. Writing Emails That Aren't Adding Value
Finally, one of the most common email marketing mistakes is sending out emails that are not useful to your recipient. You want to provide value to your readers so that you increase open and click-through rates as well as engagement and brand loyalty.
Benefits of Email Marketing.
Email marketing will always be one of the top-performing strategies to grow a business.
Here are some of the benefits of using email marketing for your brand.
1. Conversions (selling your products and services)
Email marketing is a direct way to introduce your products and services to your customers without being too salesy. Since email marketing prioritizes customer relationships and engagement, the improved connection makes it easy to win a reader over.
2. Brand awareness
Besides selling products and services, email marketing is also an effective way to introduce your brand. Since emails allow longer and more personalized content, there is more room to share more about what you can do for your reader.
3. Customer loyalty
Besides winning leads over, email marketing is also a great way to retain customers. Once a recipient makes it to the email list, a connection has been made. With well-written emails that your email list finds relevant, you maintain that connection and foster customer loyalty.
This direct linkage is a wonderful asset for your business especially when you come up with more offers and solutions in the future.
Using email marketing to boost your customer relationships
It may seem old-fashioned at first glance, compared to the more trendy social media and video campaigns, but email marketing continues to prove that it has not lost its power and potential.
People still read emails and it is possible to create lasting customer relationships from your readers' inbox—possibly even better than other digital marketing strategies.
Email marketing, however, is not as easy as typing a random promotional email and hitting send. It requires calculated efforts and effective monitoring.
If you're not sure how to run an email campaign effectively, working with a team of experienced email marketing experts is the best way to start.
Here at LeadOrigin, our digital marketing experts have helped multiple businesses understand their audience and stand out from their customers' inboxes with valuable messaging. Call us to know more about our email marketing services or simply reach out for a free digital marketing consultation.