Whether you run a brick-and-mortar or an online business, a service area map is a must-have. If you're a service provider, such as childcare, a shipping company, or an appliance repairman, you must define your service area online.
What if I told you that Google Maps allows you to design a bespoke service area map? We'll show you how to do it. But first, let's take a look at a simple service area map explanation.
What is a service area map?
Google Maps and the Local Pack can include local businesses. Because of this, you will need to enter the cities and zip codes that fall within the borders of your service region when setting up your account.
However, you'll save time and effort by taking this extra step in the typical process of creating and enhancing your Google My Business page.
A service area map visually represents a company's service area. Zip Codes and neighborhood information is included in this section.
It has three elements according to the standard formula used in creating a service area map:
Selecting a service region on a map
new facility: the site(s) for which you are looking for financing, a name change or designation must be rendered. This site must be clearly marked; and
Other service providers in the planned service area. The locations, as well as the surrounding surroundings, should be considered.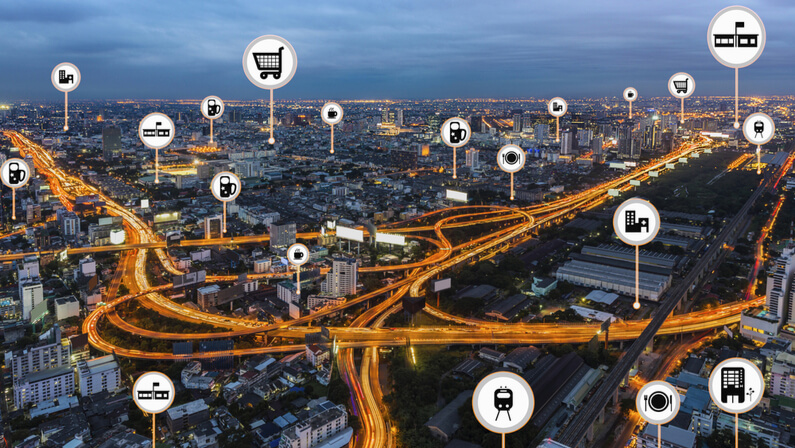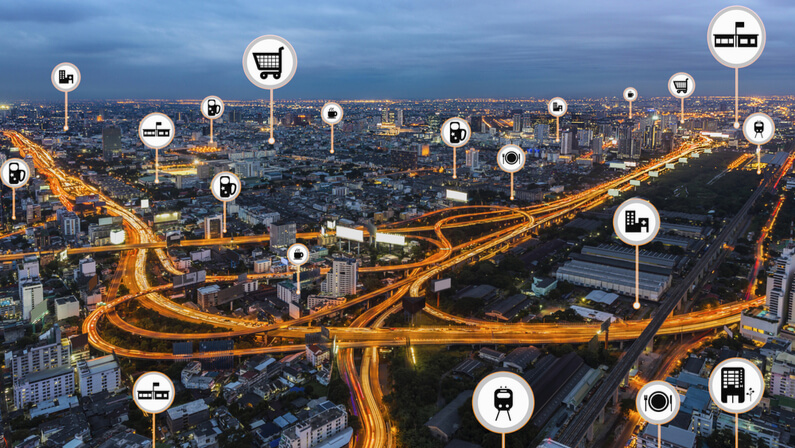 What are the advantages of using a service area map for your business?
A service area map may help your online business in several ways.
First, it lets your customers know what areas you serve. Secondly, it helps your business appear higher in Google search results when somebody looks for your specific service or product.
Increasing a company's local exposure is critical for any business, but it is much more crucial to service-based firms (SAB). Additionally, it may be possible for such a business to offer focused knowledge or solutions to clients in a specified geographic area from a distance away from its home base.
Enhances your searchability
An accurate location and service area map might be helpful even if your online business doesn't have a brick-and-mortar site or headquarters. If you indicate your service area radius, it will be more likely to show up in local search results.
Convenience and trust are built into the product.
Prospective customers need to know if your firm can meet their needs as soon as possible. To do this, use a map of the service region.
When clients can quickly locate information that enables them to "place" you online, it helps develop confidence in your organization. Additionally, a map of your service region is a great way to show your customers where you're located.
How to create a service area map
Google Maps makes it easy to create a unique service area map for your business. A service area map can be created by following the procedures outlined below. Make sure, though, you have a GMB profile first.
Go to Google My Maps on your web browser.
Select "Create a new map" from the drop-down menu.
Google Maps has a search box at the top of the page where you can type in the address of your company.
Verify that the screen displays your company's whole service area.
Mapping icons may be seen next to Google's search bar in the form of a triangle with three circles on each side. The words "Draw a line" appear when you hover your mouse over this symbol. Go ahead and click on this button.
Using the line tool, you may clearly define the boundaries of your service region. To begin generating your service area map, select an area on the map. If you can't reach the initial point, keep clicking.
Your service region should be clearly specified on your map.
To save the map, click on the folder icon and select Export from the menu.
"Download" appears at the bottom of the page.
You may download the file and then upload it to your company's website or online store from this point.
Get Easily Discovered
Obtaining a product or service has never been easier than taking your phone, typing in a few keywords, and pressing "search." There's no need to ask around, dial a phone number, or peruse the Yellow Pages anymore. Almost everything a consumer would want is within easy reach.
In today's world, customers want to obtain the information they need on their own, and a service map area is a must-have element for any online store or business website.
Consequently, organizations must safeguard their internet presence to thrive. Customers want you to be at the top of Google search results pages and provide them with something of value in exchange for their business.
Get local SEO services from the specialists at LeadOrigin to ensure that your website is adequately optimized in your local area.