Onsite SEO (Search Engine Optimization) and offsite SEO are two elements that must be mixed in the right proportion for effective results.
Imagine wanting to make coffee without water.
You know how it'd turn out, right?
To help your business drive huge results from using onsite and offsite SEO techniques, we have put together this blog post.
Ready? Let's dive in.
What is Onsite SEO?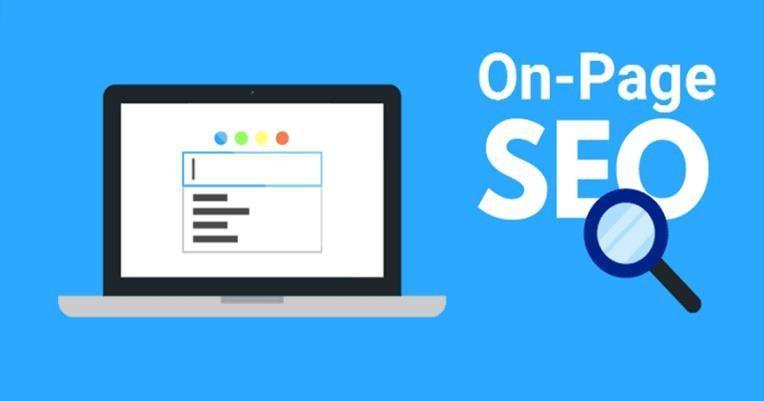 Source: CrazyEgg
Onsite SEO (On-page SEO) is the technique used to optimize a website to make it rank on search engines. From the broader category, onsite SEO elements comprise content, site architecture, and HTML (Hypertext Markup Language).
How to Conduct Onsite SEO on your Website
A few things go into onsite SEO. It goes beyond researching keywords and spreading them across web content.
To conduct onsite SEO, we shall examine some elements to combine.
1. Optimized Website URL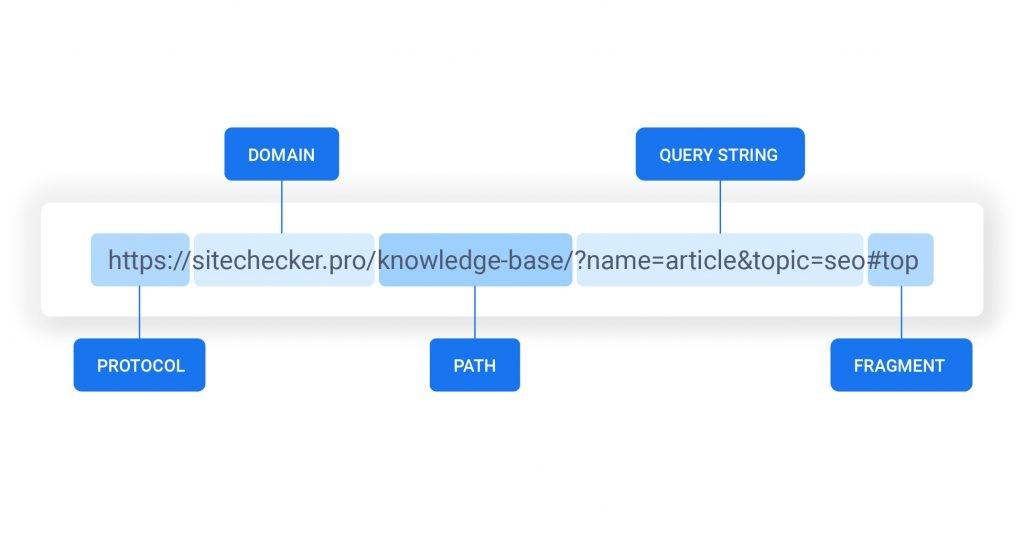 An optimized URL from bestseosingapore
URLs help Google to understand what a website is about. In that case, the URLs should carry keywords that a website wants to rank for.
These keywords should be used at the beginning of the URLs.Also, URLs must be short. That way, Google and users will know the purpose of your web page.
Hyphens should be used to separate strings of words in your URL for readability.
2. Title Tag
This appears as the headline of web content on search engines. It influences traffic and click-through rate.
It should carry a keyword. Also, it should be limited to 55 or 60 characters. Title tags must be properly capitalized. The use of all caps is a no-no.
3. Meta Description
This is a 160-character description below a title tag.
It summarizes what to expect and contains a keyword. The use of symbols like &, -, # should be avoided.
4. Headers
A content management system like WordPress lets you use up to six headers (H1 – H6).
Yet, it is advisable to stay between using H1 – H3. They help to structure the content on your page.
This improves the user experience because visitors quickly grasp your web content. To add to this, headers should carry either short or long-tail keywords.
5. Alt Text
SEO applies to images too. An alt text can also rank your web image.
To write an alt text, make sure a keyword is used descriptively in 125 characters.
6. Internal Linking
Content on your web page should be linked to one another. It helps Google rate your website as being helpful to visitors.
Read other onsite SEO elements and tips for improving here.
What is Offsite SEO?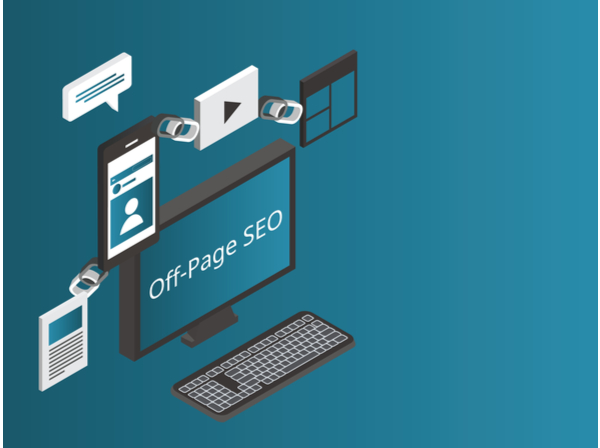 Offsite SEO, also known as off-page SEO, is the process by which external and well-ranking websites link to yours. This way, Google sees you as an authority in your industry.
How to do Offsite SEO on your Website
Offsite SEO works as effectively as onsite SEO. To do offsite SEO, you need to go beyond the shores of your website.
In this subsection, we shall look at the best offsite SEO techniques to use.
1. Link Building
This is the process of getting backlinks to your website. Link building is one of the three most rated factors for ranking on Google's first SERP (Search Engine Result Page).
Link building for offsite SEO. It can be done by requesting for it, earning it, or adding it manually. Certain factors determine if a link is good or not.
The importance of link building includes ranking your website above others, getting your website more traffic, and boosting your credibility and awareness.
2. Guest Blogging
Guest blogging is one of the ways to direct traffic to your website and build links. Not that alone, it helps your website gain more audience and exposure.
Guest blogging is done by writing a blog post on someone else's website.
3. Social Media
Even though social media does not affect your offsite SEO like other websites would do, it still affects your ranking.
For social media to affect your ranking, you need to create quality content on your website and share them on your social media pages.
Likewise, you could add social share plugins to your website. So, visitors on your can share your content on social media and draw unique visitors to your website.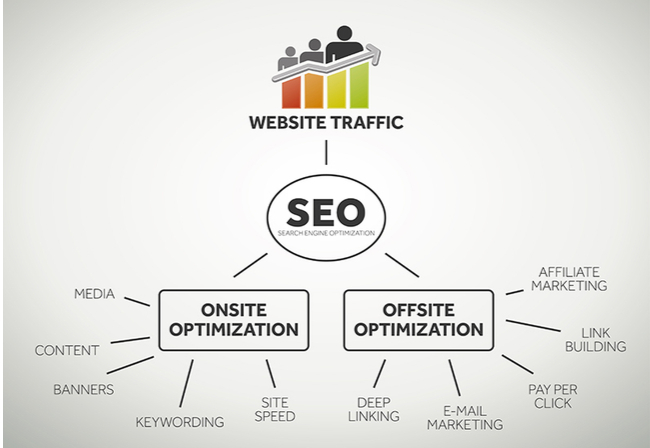 Onsite and offsite SEO must be applied on your website to draw traffic, present you as an authority in your niche, and build your credibility.
Are having issues with your SEO? Reach out to us today.