You should look for an SEO firm that has a successful history in helping sites rank better on search engines. Also, you could use an SEO company that can create a unique campaign for your company in order to assist you reach your objectives.
Here are some suggestions to assist you in making an educated choice, if you're thinking about employing an SEO service or are just beginning your study.
What is an SEO Agency?
Before we head on and talk about how to choose the best SEO agency, it's essential to understand what an SEO agency is and what it can do. An SEO agency specializes in search engine optimization, or SEO, which is optimizing a website for better ranking in search engine results.
An experienced SEO agency understands how search engines work and can customize a strategy to achieve desired results. In addition to other tasks required for effective SEO strategies, they may assist with designing websites, content strategy, adwords and analysis, and more.
The Benefits of Hiring an SEO Agency
Hiring an SEO agency may be the best decision for your business. An experienced agency can improve your website's ranking and help you reach more potential customers. SEO campaigns can also boost brand awareness, increase traffic to your website, and generate leads that result in sales. Here is a thorough list of benefits an SEO agency can give you and your business altogether:
SEO agencies are always up-to-date and ahead of the game.
It can be difficult for organizations to stay on top of the most recent developments and recommended procedures because SEO is constantly changing. On the other side, SEO companies have a staff of professionals that remain informed of the most recent changes in the sector. Experts have exposure to the most up-to-date equipment and methods that can keep your company above its rivals.
They are knowledgeable about SEO and its metrics.
SEO is a complex field involving various metrics, including keyword rankings, backlinks, and website traffic. SEO agencies deeply understand these metrics and how they impact your online visibility. They may evaluate your site, point out areas that require work, and offer suggestions for how to optimize it for positive performance.
SEO agencies can provide a more integrated marketing approach.
SEO is just one part of a larger marketing strategy. In order to expand your market and raise awareness of your business, SEO services can assist you in creating a much more holistic business plan. SEO services may assist you in developing a thorough marketing approach that yields tangible outcomes by integrating SEO with other business models like social media marketing and content creation.
It saves you time and stress.
The approach of maintaining your SEO can be time-consuming and demanding. You may save up time and concentrate on other important elements of your company by partnering with an SEO company. SEO agencies have the resources and expertise to manage your SEO campaign effectively, which means you can sit back and relax while they take care of everything.
It is cost-effective.
Your internet presence can be increased in a cost-effective manner by partnering with an SEO provider. SEO agencies have the tools and expertise to get results quickly so that you can see a return on your investment sooner. Also, SEO services may assist you in avoiding unnecessary costs that could ultimately cause you to lose ground.
SEO experts can get valuable data and analytics to boost your business.
SEO agencies have access to a wealth of data and analytics to help you make more informed business decisions. SEO specialists can pinpoint sectors where you can increase your online brand and presence and attract more visitors. 
This can be done through examining your site traffic, keyword positions, and other indicators. You may use this information to influence your advertising strategic and tactical selections, which will ultimately aid in the expansion of your company.

How to Choose The Right SEO Agency for your Business?
You might ask yourself: how to pick an SEO company that works well with my business goals? While hundreds of SEO agencies are out there, not all are created equal. It's important to take your time and research to find an agency that is the right fit for you. Here are some tips to help you choose the best SEO agency for your business:
Develop and Define Goals
It's crucial to find and hire an SEO agency that can align with your business objectives and goals. An experienced SEO agency can help you define measurable purposes, such as improving keyword rankings or increasing website traffic. By specifying your plans upfront, you can ensure that the SEO agency you hire is focused on helping you reach them.
Evaluate internal resources
You can never be too sure of the SEO agency's capabilities. When hiring a company, you must assess your available resources to see if you have the knowledge and experience required for good SEO. Employing an SEO service can be a wonderful choice if you lack the required assets on staff.
Consider your budget
SEO can be expensive. It's essential to consider your budget and determine how much you can spend on SEO services. This will enable you to focus your search and select a firm that is within your price range.
Do your research
Aside from budget and resources, it's also essential to research. Look for reviews and testimonials from previous clients and any awards or recognitions the agency has earned. This might give you an insight of the company's capabilities and reveal if they have a successful previous record in SEO.
Have an interview plan.
When talking to an SEO agency, have a set of questions ready. This will offer you a better understanding of the company's competencies and how they operate. It's also essential to have an understanding of their process and timeline so that you can ensure your SEO campaign runs smoothly and efficiently.
Evaluate fit
Once you think you have found a potential agency, evaluating the fit is essential. Make sure that the agency aligns with your business objectives and values. This is a crucial step that can assist you in finding the ideal collaborator to meet all of your SEO requirements.
Do a gut check
Follow your senses at all times, just like you would with any other choice. If you believe an organization is not a good fit for you, find another one. Don't be afraid to do your due diligence and find the best SEO agency that meets your needs.
Understand the process.
Finding the right SEO agency for you might take some time. However, once you have found the perfect fit, it's important to understand their process and timeline. This will ensure that your SEO campaign runs smoothly and efficiently.
Be clear on the agreement terms.
Lastly, be sure that you are clear on the agreement terms. Ensure you understand what the services include and how much they will cost. This will ensure no surprises during or after the SEO campaign has been completed.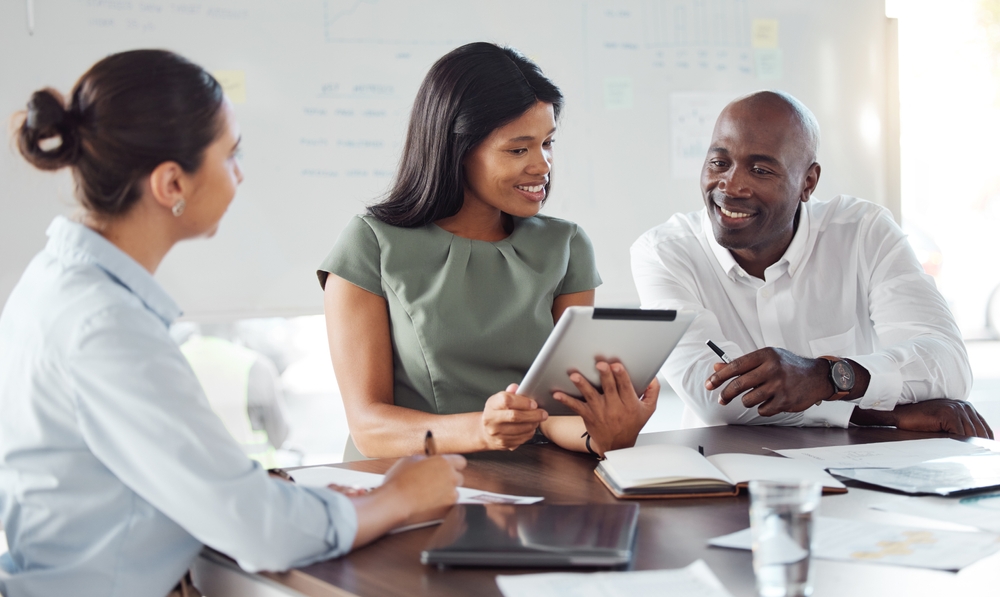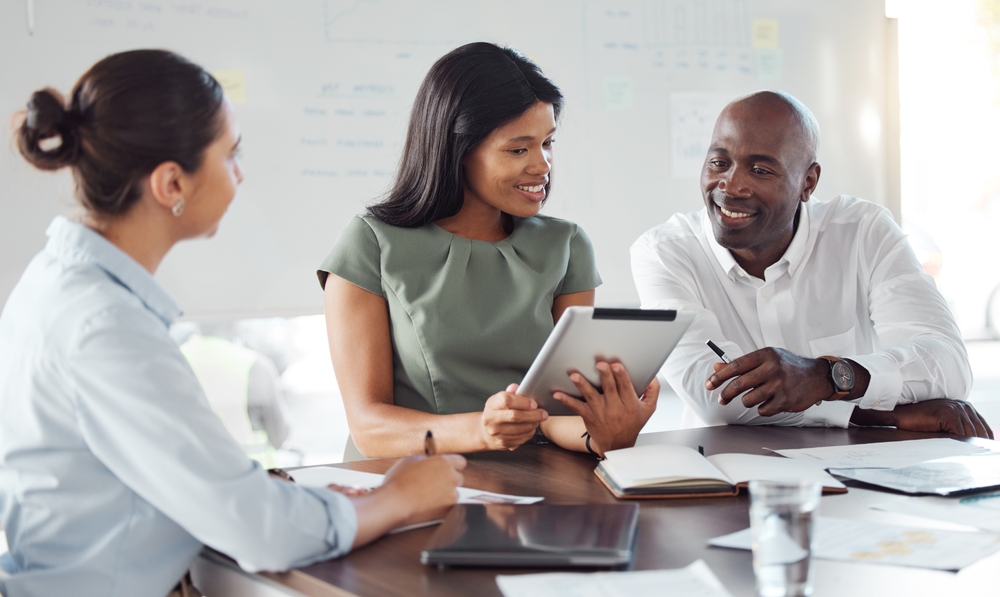 What to Look for in An SEO Agency
Now that you have a checklist of what to consider when choosing an SEO agency, it's important to know the qualities you should look for. Here are a few things you should keep in mind as you select an SEO agency:
Loot at an agency's portfolio
The portfolios of an agency should be your first point of call. You'll get a sense of the kind of work they've carried out previously and how effective it was from this.
Choose an ethical company
There may be dozens of SEO services out there, as we previously discussed, and many of them will employ unethical methods to produce outcomes for you. Be sure to research the agency before hiring them and make sure they practice ethical SEO techniques.
No one can guarantee results
While it can be impressive to hear an agency guarantee results, it's important to note that no one can guarantee them. Be wary of any agency that tells you they can get you certain results in a short time frame as this could be a sign of black hat SEO tactics.
Check an SEO company's review
Nothing beats actual customer reviews. It's essential to look at an SEO company's reviews and see what others have said about their services. You ought to be able to get an unbiased review of how they performed from customers that have utilized their solutions.
Expect transparency
A good SEO agency should be transparent with its approach and processes. They should be able to outline the methods they'll take to raise the web search listings positions of your site.
Cheap, fast, and easy don't exist
Always keep in mind that SEO does not work like an instant fix. It takes patience, talent, and work to get the desired outcomes. If an agency promises you fast and easy results at a low cost, they are likely not being truthful with you.
They provide more than just a report
As SEO professionals, agencies should be able to provide more than just a report on the progress of your website. They should understand your business, goals, and industry to develop a comprehensive strategy that will work for you.

Find the Best SEO Agency for Your Business Today
SEO requires more than just analyzing keyword data and writing content – it requires expertise, experience, and a deep understanding of the industry. Finding the right SEO agency to work with is essential for success. You can easily find an SEO agency that meets your needs and delivers results using this guide. With the proper knowledge, you can improve your website's SEO today.
At LeadOrigin, we provide only the best and highest-quality SEO services. Our SEO team is knowledgeable, skilled, and experienced in the latest SEO techniques. With LeadOrigin, you are guaranteed quality work and tangible results. Let us show you why we are one of the leading SEO agencies. Contact us now and start improving your website's search engine visibility today!