With 5 billion internet users in the world right now, online visibility for your business is more important than ever. In fact, 97% of customers go online to research a business, product, or service, before making a purchase. You don't want to get left behind.
A strong online presence makes sure you get on your customers' radars and be more likely to be trusted by your target audience.
What is an online presence?
Online presence is more than just existing on the internet as a business. It refers to visibility or how easy it is to find your business online using specific keywords. This includes all activity under your brand, like a social media post or a review left by an existing customer.
Basically, the more "present" your business appears to your customers online, the stronger your credibility is and the more preferable you become.
Why is online presence important for a business?
Online presence plays an important role in reaching your target customers and scaling your business.
Here's why a strong online presence matters:
Get discovered and helps in brand building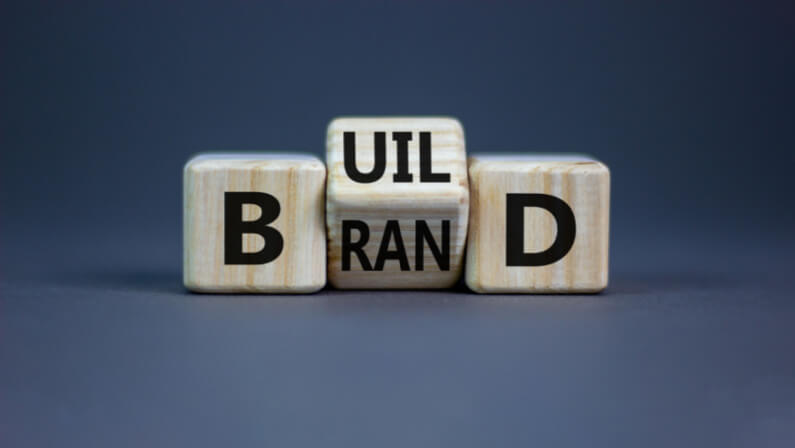 A strong online presence makes it easy for your customers to find you and your products or services online. When they type a keyword that's related to your business, for example, you'd want to be at the top of their search results.
This is what online presence does.
Even when a person has no idea who you are, your presence online makes you discoverable and credible.
Reach a wider audience
Let's face it. Some people just haven't heard of you yet. However, a strong online presence can change that.
One of the best things about the internet is that you can reach people far beyond your physical location. For example, a tourist who's coming to your city may be looking for a service or product that you happen to offer. With a good online presence, they can easily find you using specific keywords they can type on search engines like Google.
Helps in lead generation
The more available your brand is on the internet, the more likely people are going to find you. It's like spreading multiple stores online for your customers from different spaces to find.
With a strong online presence with several "online locations" like a business website, social media platforms, backlinks, etc., you increase the chances of generating more leads from different platforms.
Brings your business closer to your target audience
Promoting your business online has grown easier throughout the years. Using the right strategies, you can choose which demographic to target and how you'd like to appear to the public.
Easy to promote events and new products and services
While you can still promote your events and new products and services from your physical location, this limits your promotion to your existing customers and people who walk by your store.
On the other hand, online platforms make it faster to disseminate information to people all over the world, even if they haven't heard about your business yet.
Customers can easily reach you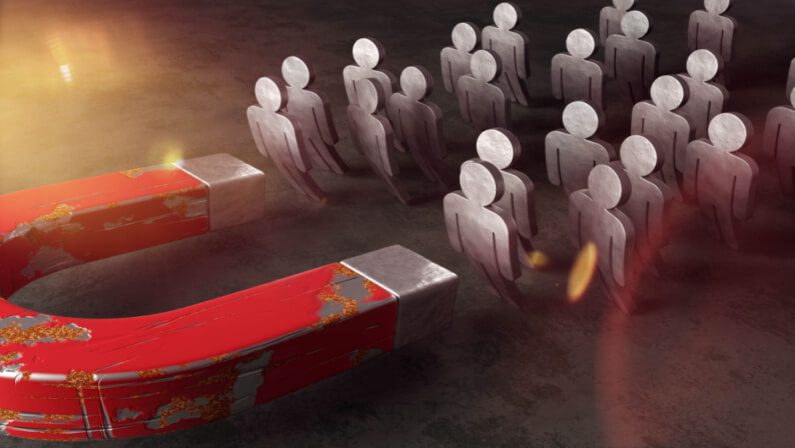 The more accessible your brand is, the better your customers can reach you. A strong online presence makes you a reliable communicator, whether you're engaging through an email, or a chat on your website and social media platforms.
It boosts your credibility
Most customers go online to confirm a business' credibility before making a purchase. If they don't find anything relevant about your brand, it can be challenging to win them over.
Cost-effective marketing
Traditional marketing can be very costly. Online marketing, on the other hand, offers a multitude of ways to reach your target audience for cheap — and oftentimes, for free!
How to build a strong online presence
Here's how you can improve your engagement and conversion rates by improving your online presence.
Create a website
Your business website is the digital version of your physical store, so treat it like one. Without a website, your customers will find it difficult to trust your brand, much less make a purchase.
Even if you have an actual physical location, your website can help you market everything you offer to people who are doing their research online.
Therefore, you need to add the most essential elements your customers might need from you, such as the following information:
Location
Hours of operation
Contact details
Products and services
Pricing
About
Reviews
Generally, you can create a website through basic website builders such as Wix, Shopify, or WordPress, but if you want a more optimized website that can rank first on Google search results, hiring experts to do your website is your best option.
Create Value That Lasts
It's easy to trust a brand when you benefit from them. This is why it is important to think of your customers first and provide something that they find valuable—for example, free educational content.
Providing valuable content online whether in video or written form attracts more leads and increases traffic, while building an actual relationship with your customers and keeping them happy.
Besides videos and blog posts, you can also engage more often with your customers by leaving comments on posts, and forums, and even collaborating with other creators they follow and trust.
Take the time to think about what your customers need and try to provide a solution through your content.
Understand Your Audience
You can churn out as many posts or content as you like, but if you don't understand your audience well enough, you won't meet their needs and expectations.
Before you waste your time and energy over digital content that your customers might not appreciate, take the time to understand them — what their problems are and how you can help them.
When you understand what your customers are looking for, it will be easier to pick out which keywords they are using and what you can do to reach them faster.
Pay Attention to User Experience (UX)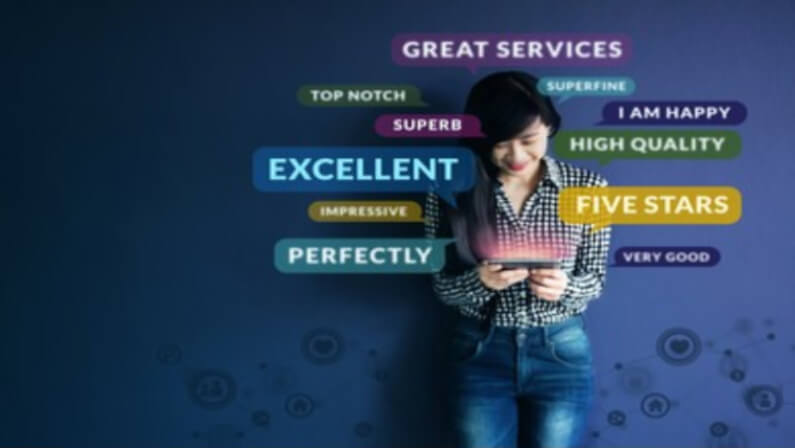 User experience (UX) contributes to how well your customers perceive your business online. Create a good impression from your online appearance to how well your platforms respond to their online behavior.
When businesses are fighting for customers' attention, it pays to have a digital space where your customers can easily navigate and interact with.
Use social media
To date, there are over 4.74 billion people on social media. It makes sense to go where your target audience is.
People mostly go to social media to interact with their friends and keep up with the trends, so the engagement rate is also higher in social media.
You don't have to be on all social media platforms, but you definitely need to be on those that matter. For example, if you're targeting millennials and Gen Z, you might find most of them on TikTok and Instagram.
Optimize your content for search engines
When building a strong online presence, you also want to improve your search engine rankings. This creates a higher chance of getting seen by your target audience.
To do this, you need to optimize your content so search engines like Google can find you better and take you to the first few results under specific keywords. This includes crafting your titles and headers using keywords your customers are using and designing user-friendly websites.
Search engine optimization (SEO) can be a highly technical aspect of building a strong online presence, so if that's not up your alley, reach out to an experienced digital marketing team who can do it for you.
Claim your Google My Business Listing
Make sure your customers can still see your business even without visiting your website. Add yourself to Google's directory or claim your Google My Business Listing.
Adding a profile on Google My Business is completely free and it makes it easy for people to access your basic information such as your location, contact information, and relevant reviews.
Let customers leave reviews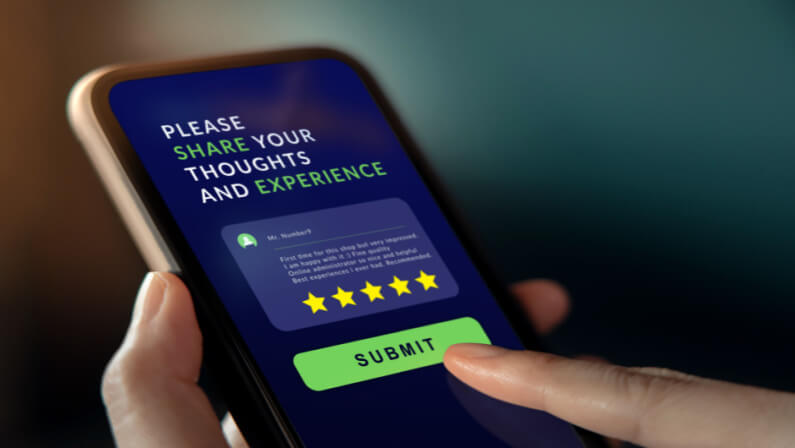 Customers trust reviews. In fact, 77% of customers check online reviews first before making a purchase. After all, reviews are the biggest source of social proof.
Basically, the more people vouch for your business, the more trustworthy you appear to those who haven't done business with you yet.
When you want to improve your online presence, work on your reputation through customer reviews.
Encourage sharing on social media
Your number of social media shares indicates how valuable your customers find your content and how relevant you are to them. However, despite the share button directly located under your post, it takes a lot of work to convince your customers to share them.
Before you ask why your social media shares are dwindling, check how shareable your content is. Is your content engaging enough? Is it customer-centric?
Here's what you can do to make your content more share-worthy:
Check content format. According to statistics, people are most likely to share videos and images because of how easy they are to consume.
Create good captions. Learn how social media algorithms work and use keywords that make it easier to appear in front of your target audience.
Time your posts. Keep track of when your customers go online to improve your reach and increase your chances of being seen.
Keep up with the trends. That's the thing about social media. Trends come and go, so hopping on them while they're hot is one of the best ways to get noticed.
Add a call to action. While not always necessary on social media, it's always a good idea to add a prompt such as telling your customers what their next action should be. For example, asking them to answer a poll or encouraging them to share your content.
Improve your online presence with advertising
A fast method to build a strong online presence is to incorporate paid advertising into your strategy. You can try out ads on search engines such as Google, Bing, or Yahoo. You can also explore paid advertising on social media platforms like Facebook, Instagram, or YouTube.
This guarantees a top spot in search results. However, you must take the time to think about what exactly you want to promote. While paid advertising brings your content closer to your audience, only quality, and relevant content guarantees conversions.
Try Out Guest Posting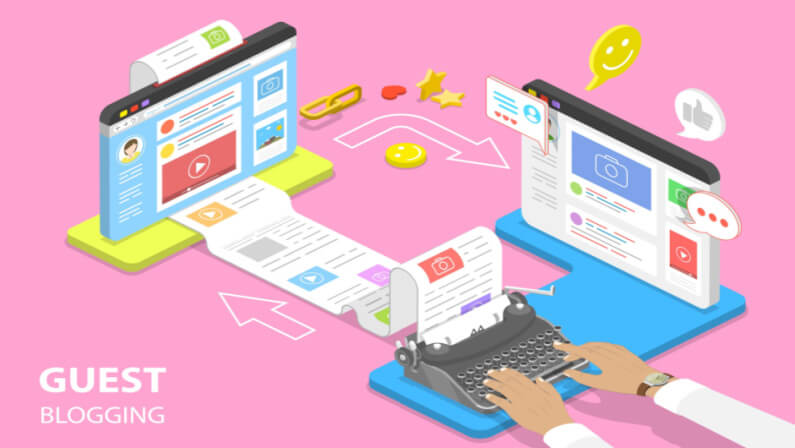 Guest posting contributes valuable content to another website for their visitors to consume. This is a great way to gain leads through a different portal.
While slower in process, guest posting is an effective method to build credibility and steady quality traffic.
Hire a marketing agency to help you build your online presence
Much of the process of building a strong online presence requires skill and experience, especially when it comes to the more technical aspects of the process such as SEO optimization, UX, website building, etc.
An experienced digital marketing agency can help you build your online presence better and faster with tried and tested strategies tailored to your needs and goals.
How to check your online presence
Make sure your business is visible online.
Here's how you can check your online presence:
Look up your social media profiles. Is it updated? Is your community active online?
Review customer feedback. Are customers leaving reviews after each purchase or transaction?
Check your website. Are all features functioning? Is it easy to navigate? Is your traffic steady?
Use online presence management tools. Get more accurate results about your online presence with ready-to-use tools such as LOCALIQ and Google Alerts.
Free tools for online presence management
Measure your online presence accurately with these free online presence management tools.
LOCALiQ's free Online Presence Grader
LOCALIQ's Online Presence Grader evaluates your website and gives a score according to its quality, social and local presence, and digital advertising performance.
Google's Page Speed Insights
Google has a Page Speed Insights tool that you can plug your website into. It measures your website quality by rating your page speed.
Google's Mobile-Friendly Test
Google's Mobile-Friendly Test is a quick way to evaluate how well your website functions on mobile devices. This helps you determine if your website needs optimization or if it's set up for success.
Google Alerts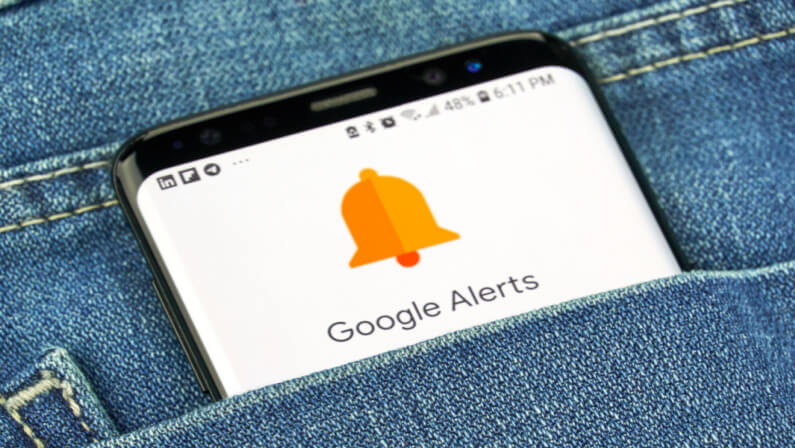 Google Alerts is a tool that helps keep you updated on every relevant activity or new result for a specific topic such as your business or your industry.
WordStream's Google My Business Grader
WordStream's Google My Business Grader helps evaluate your Google My Business Profile and lets you know what you need to improve it. This includes improvements on your business photos, information, and even replies to reviews.
WordStream's Google and Facebook Ads Graders
Check how your ads are doing. WordStream's Google and Facebook Ads Graders run an audit of all your ads insights so you can see how you can improve your ad visibility and conversions and prevent wasted costs.
Pay attention to your business's online presence
With billions of people on the internet, you need to do more than just exist online. You also need to build a stronger online presence to increase visibility, credibility, and conversions.
Although competition is incredibly high online, it is also easy to appear in front of your target audience with the right strategy.
A good digital marketing agency is vital to help you reach your desired marketing goals. At LeadOrigin, we take the time to understand each business and tailor digital marketing strategies that fit their needs and goals.
Explore the different types of services we offer to build your online presence or call us for a free digital marketing consultation. We also have service areas located in Austin, Houston, and Dallas, Texas.