Search engine optimization (SEO) is not only a digital marketing strategy for small to medium-scale businesses.
Companies that already have a market outside the digital sphere also have to keep up with the trends to reach success online—including manufacturing and industrial corporations.
Manufacturing businesses can enjoy the benefits of applying best SEO practices to their campaign, making them ahead of their competitors in the industry.
Why is SEO important for manufacturing companies?
SEO is crucial in making every online marketing campaign thrive in the competitive digital world. This approach captures the target audience through specialized strategies designed to convert leads into customers.
It just makes sense that your manufacturing company, being the big player it is, should be top-of-mind regarding queries relating to your products and services.
Including SEO in your marketing campaign will place your business on top of search results, especially on Google, where people mostly visit for inquiries.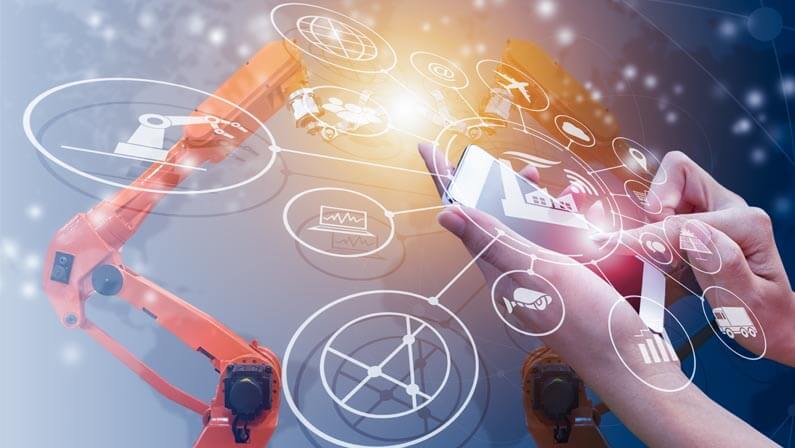 How Manufacturing SEO Works
Industrial SEO targets businesses or B2B buyers. Thus, SEO for manufacturers approaches differently than the B2C set-up, which captures the end-user or the consumer.
SEO plays as the lead generation engine for manufacturers. It intends to capture the initial searcher by successfully ranking for relevant inquiries.
As the manufacturer, you can use your website to provide high-quality business leads for your marketing and sales workforce without having to shell out a budget for paid media.
On-page SEO for manufacturing
SEO starts with optimizing your website. It is called on-page SEO. It aims to make search engines crawl your web pages and result in a higher ranking.
Each page within your website should contain keywords that your customers often search for. Place these keywords in specific elements such as in the title, meta description, headings, alt text in images, and within your content.
By optimizing your website with specific keywords, search engines begin to understand what your site is about. It also increases the possibility of being a suggested site when a user types in that keyword on the search box.
Unique content is significant in SEO. It suggests to search engines how your website serves as a leading source of information relating to a specific keyword. You can write about your products and enrich them with keywords strategically placed throughout your content.
Off-page SEO for manufacturing
On the other hand, off-page SEO works by earning links from other websites to increase your site's authority.
Unique content is vital to developing your off-page SEO. With helpful content such as blog posts, videos, and infographics, key opinion leaders inside your industry can advocate for your brand.
Industry leaders, influencers, and bloggers can share your content on their platforms. By linking your site as their source, search engines will see it as a good indicator that your website adds value; thus, your ranking in the search result can go high.
Influencer outreach also plays a role in this plan, including reaching out to bloggers to introduce your content to them. LeadOrigin can make a comprehensive influencer marketing plan that bolsters your SEO practices.
The benefit of SEO in the Manufacturing Industry
Incorporating SEO is one of the best marketing strategies for manufacturing companies.
Here's a rundown of what SEO can do to improve your industrial business.
Increasing brand awareness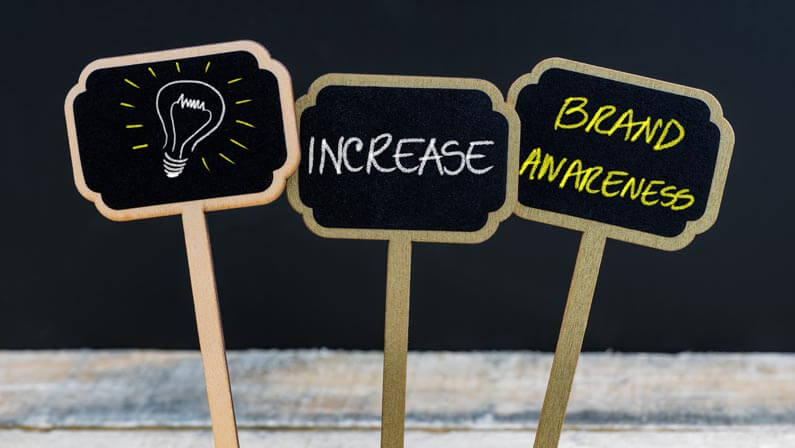 The higher your search visibility, the greater your chances of establishing brand awareness.
Your manufacturing business site can be visible to multiple relevant search results. This makes a good opportunity for people to associate your brand as a thought leader within your sector.
SEO is not a one-time deal. It works over time, and the longer you stay on top of search results, the more likely your B2B customers will keep you in mind.
Protecting your brand
As a big player in the industry, there will always be brand abusers who will tend to discredit or steal your customers.
You protect your brand from reputational damage and copycats by being a dominating body on search results.
Showing up for local searches
There are high-value leads within local searches, and SEO can help you with that. While general inquiries still give you potential customers, local searches are essential in the decision-making process of B2B buyers.
SEO can make your company stand out in local searches if you own multiple locations in different regions. Therefore, you generate higher leads and conversions.
Growing your customer base
Having a stable customer base is good—but it is even better to expand your clientele by using SEO for growth.
In this aspect, SEO can help you in two ways:
Generate B2B leads. SEO drives searchers to your site while on the decision cycle
Enhance end-user demand. If you dominate the results of organic searches by customers, it puts weight on distributors to stock up on your products.
SEO Provides a Long-Term ROI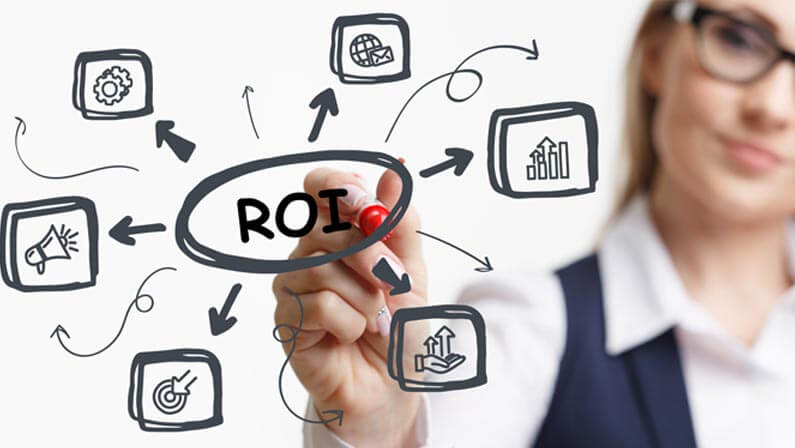 If you want to see where your investment is going, turning to SEO gives you a long-term return on investment (ROI) that is way better than traditional advertising.
As mentioned, SEO is not an overnight success. It grows through time, but the long wait is worth it once you see the results.
Expect the results to come around 6-9 months and about 12 months and up for the full benefit.
As your website leads in search engines and increases in traffic over time, you no longer need to pour all your budget into paid media.
A Consistent Increase In Web Traffic
SEO is a proven strategy to increase your site traffic exponentially. SEO will make your manufacturing website more visible to your audience and give you sustainable traffic if done correctly.
The topmost driver of web traffic is quality content. Once you get your viewers hooked on your site, work on how to convert them into your buyers.
More Access To Quality Sales Leads
Not only does your marketing team can take advantage of SEO. Your sales team will likely enjoy the results of your SEO practices with more product purchases from your B2B buyers.
Making a strategized sales funnel will help you reach your target sales.
Through a landing page, leads convert into sales which means more revenue. It is best to continue nurturing your customers to keep them as repeat customers.
Tracking Customer Behavior And Market Trends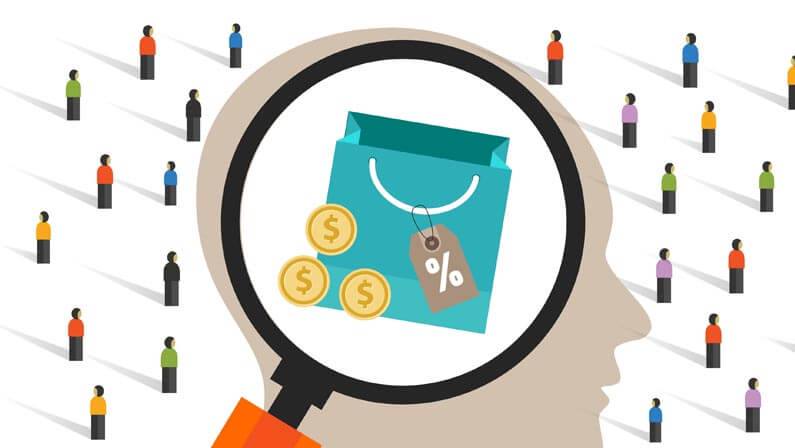 Your manufacturing company can use tools to track customer behavior and market trends. This is essential to know if your strategies work and what needs to be improved.
These are the tools you can explore to check your website's insights:
Google Analytics
Google Insights
Google Search Console
These tools help spot the topics on current trends you can adopt for your content. You can also recognize your audience's behavior, including shopping patterns. This way, you will know what sells the most or when to stock up on products.
Is There Value In SEO For Manufacturers Today?
The answer is a big YES. Using SEO is a good investment for your manufacturing business if you want to reach out to B2B buyers in the digital sphere.
By being on top of search engine results, your company will lead in the industry, which opens more opportunities for scaling and growth.
With SEO, you not only get B2B buyers. You also strengthen your brand and establish a good reputation in the competitive manufacturing industry.
Manufacturing SEO tips
SEO for industrial companies is not a simple thing to do. You need the experts to execute such a long-term commitment.
If you are just getting started with digital marketing, here are our manufacturing SEO tips to help you.
Create & Implement An SEO Roadmap
SEO is not an overnight endeavor where you achieve the best results in just a snap. The implementation of this approach gives you benefits in the long run. It is just fitting to create an SEO roadmap as your guide.
A roadmap has three phases. It covers the following:
Evaluate and amplify. Assess your existing pages by auditing your content and checking the backend of your site.
Add new content. Publish fresh and exclusive content to your audience. Make sure the content is fully optimized and anchored on high-value keywords.
Convert. Place call-to-actions strategically to entice visitors to take action—whether to subscribe to your newsletter or purchase a product.
LeadOrigin makes the best SEO roadmap backed with all the details and expected results you can implement for your company.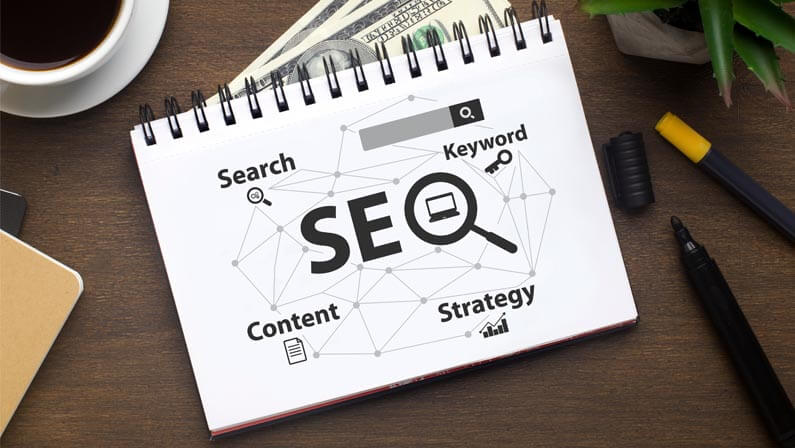 Conduct Routine Content & Technical Audits
To get the best outcomes, your website should have routine content and technical audits from time to time.
Content audit refers to the content of your pages such as blogs, whitepapers, service pages, product pages, ebooks, and many others.
The audit must spot the following:
Content duplication
Thin content
Confusing URL director
Distance keywords
On the other hand, technical audit deals with the backend structure such as:
Broken links
Issues with website speed
Images without alt tags
Missing headings
404 pages
Use 301 Redirects For 404 Error Pages
Error pages can be annoying to customers and may turn them away.
The 301 Redirect tool helps you address issues of broken links or 404 error pages. It is also a preferred use for permanently removed pages instead of temporary redirects.
Addressing error pages is crucial to Google as your site may lose link equity and be tagged with poor user experience, thus affecting your SEO ability.
LeadOrigin uses site audit tools that regularly check your existing links and identify what pages need fixing.
Perform A Deep Analysis Of Direct & Indirect Competitors
Keeping an eye on your competition's website is an excellent idea to strengthen your SEO strategy.
You need to review the existing strategies of your direct competitors in terms of the following:
Media sites
Industry publication sites
Social media
SEO also helps to take a peek at their current successful tactics, which you can apply to your existing campaigns. It also helps to review their web pages which rank more than yours.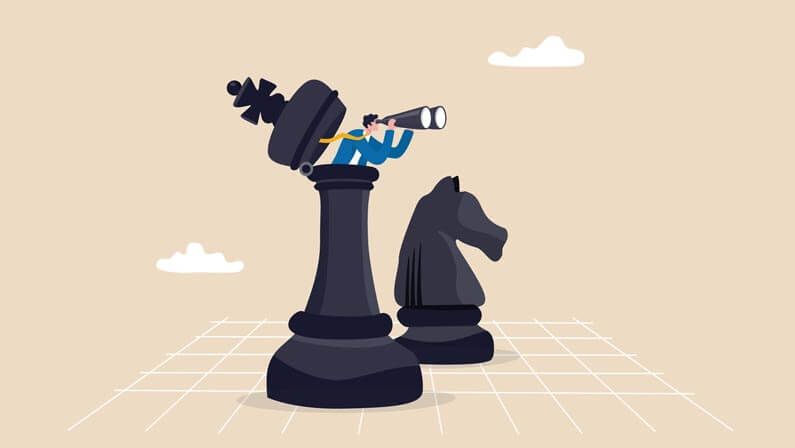 Track Your Success With Google Search Console
The Google Search Console is a powerful tool to see how well you are doing when it comes to identifying your performance's strengths and weaknesses.
It reflects the pages Google's crawler bots view, which is a significant factor in boosting SEO for your manufacturing business.
Create And Prioritize Your Keyword Lists With These 4 SEO Criteria
Identifying the right keywords is critical in making your content. Keywords play an integral role in search engine rankings. You have to filter what is effective from what makes low traffic turnout.
These are the four unique criteria to consider when looking for a keyword.
Organic traffic potential. Search volume or the popularity of the keyword.
Not too competitive. Keywords with low search results.
Correct search intent. The purpose of the search is either about the product or service or the content itself.
Link targets. Fit to make content with lots of backlinks and for potential email outreach.
If you are eyeing a keyword that fits all on the list, you now have a potential rankable keyword at hand.
Don't Forget Your Metadata
Metadata is an essential aspect of ranking your pages. Use metadata to boost your SEO by placing your primary keywords in it.
Google uses metadata as the title and description on the results page. It is crucial to entice a user to click on it.
Increase the Speed Of Your Website
Website speed is crucial to turning leads into conversions. Poor loading websites have a higher bounce rate which is terrible for SEO and can cause your views to drop.
Remember, web visitors, tend to back off at a slow website. It will be a waste of SEO efforts if your site keeps crashing.
LeadOrigin can check on your website's speed. Our web developers can run a series of tests to identify what's slowing down your website and make it a more responsive and fast-loading platform.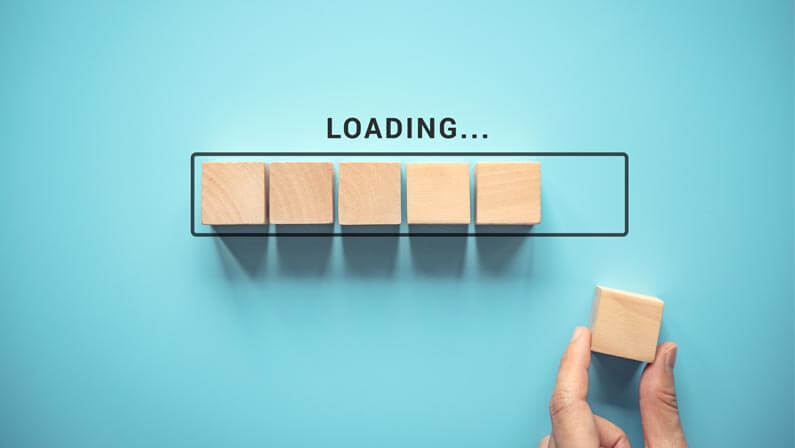 Ensure that your manufacturing site is mobile friendly
Most customers use mobile to make purchases. It pays to make your site mobile-friendly to improve SEO and rank better on search engines. A mobile-responsive website promotes a better user experience which is crucial for conversion.
By being mobile-friendly, your site should be:
Fast loading
Responsive for screen sizes of mobile and tablet
Optimized with navigation menus and clickable elements
Improve your local presence with Google My Business
If you have different locations for your business, boosting your local company can help B2B buyers find your nearest location.
With Google My Business, your business is on top of local searches as it shows every bit of detail your buyers need to know, including your website, contact details, reviews, and locations.
With Google My Business, you can:
Customize brand appearance
Display reviews to boost customer trust
Get insights on engagement
Get SEO for manufacturing services
This article is just a pinch of what SEO is. We've tackled the basics, but there is much more to SEO that you have to learn and fully understand.
While this may seem overwhelming, LeadOrigin is here to guide you in your digital marketing campaign, focusing on SEO for industrial companies.
Our digital marketing experts can show you a comprehensive plan to execute the marketing goals you need. They are knowledgeable in both online marketing strategies and the world of the manufacturing industry.
We can develop a specially designed campaign for you that guarantees the best results. Talk to us today, and let us provide you with the best manufacturing SEO services you need.