A key factor to your online business success relies on your visibility on search engines.
We call it SEO visibility. It is a crucial aspect of SEO, and it is a leading force in driving the growth of your online business.
Even when you have a great product and offer valuable content for your customers, these may all go down to waste if no one can see them on search engines.
This in-depth article will dive into the meaning of SEO visibility, what it can do to your website, and how you can fix visibility loss with effective strategies.
What is SEO Visibility?
First, let's tackle what is SEO visibility. What is its importance to your overall SEO efforts?
SEO visibility refers to your brand's perceptibility among potential customers when they go to a search engine and type related information about your business.
It is measured as the percentage of projected organic clicks from search results out of a particular keyword for your website.
Moreover, your visibility score SEO relies on where you stand in search engine results pages (SERPS) compared to your competitors.
The impression on SERPs includes the times a user saw your website through organic search results out of the total count of searches for a specified keyword.
Overall, your search engine visibility is the size and strength of these keywords in relation to your ranking.
Why does SEO visibility matter?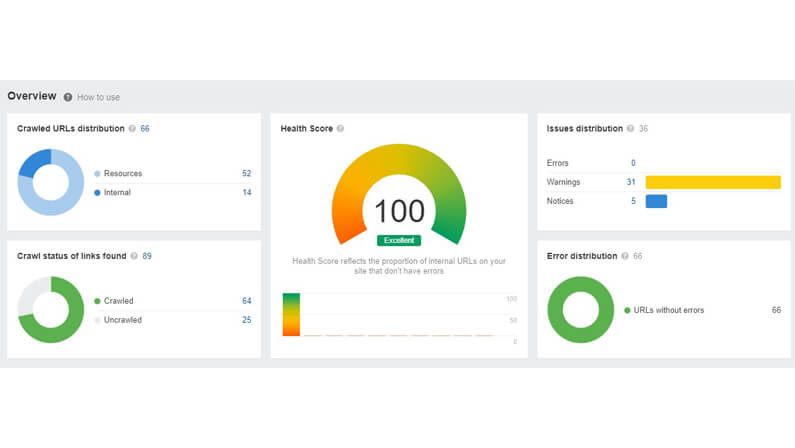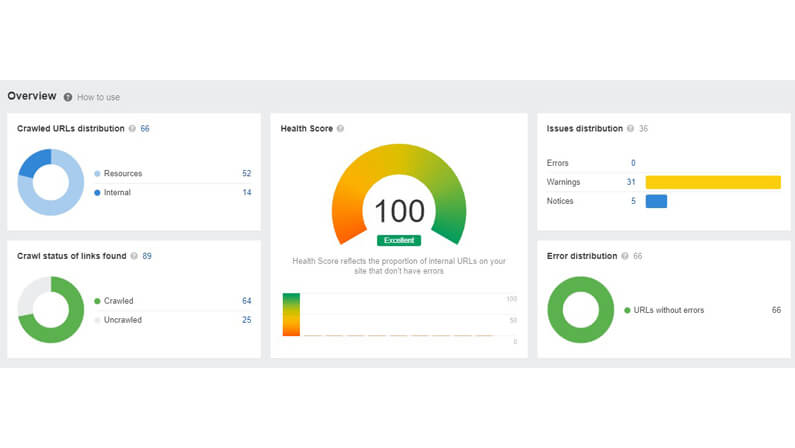 Knowing your SEO visibility gives you an insight into how your target market perceives your website.
Digging deeper into your visibility lets you analyze the existing problems of your website when it comes to ranking on search engines. It also allows you to determine strategies for better optimization.
You can diagnose SEO issues promptly
The metric helps you to identify issues on SEO immediately.
Whether there was an algorithm update or you received a penalty from Google regarding your content, knowing your SEO visibility makes you proactive in addressing the issues immediately so it will not affect your ranking.
You get a high-level view of your site's SEO health
SEO visibility lets you have an overview of your website's condition with regard to SEO. While SEO traffic is essential, visibility is equally significant to identify potential traffic you can gain.
You can make faster comparisons between specific keywords
When you analyze the performance of your keywords, you can check what works best for your site from what does not.
You can either allow more effort to improve well-performing keywords or ditch some keywords that have already maxed out their potential from ranking.
What's the Difference Between Organic Search Visibility & Traffic?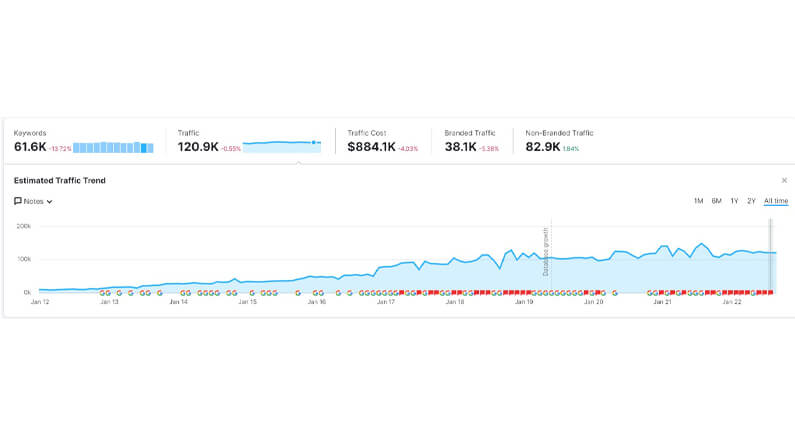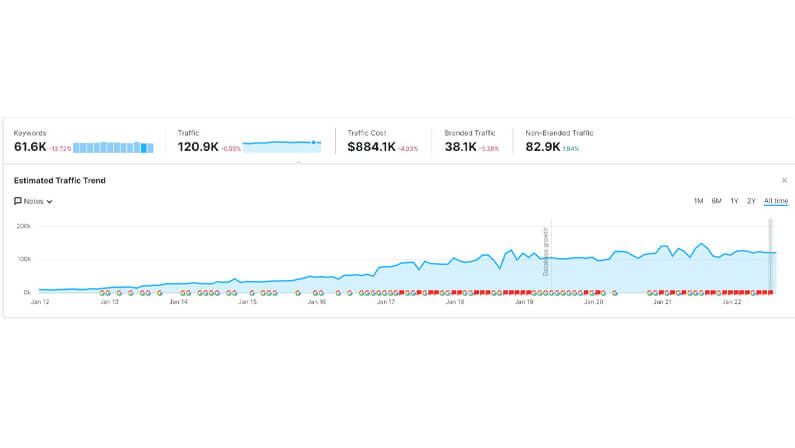 While SEO visibility is a metric representing a percentage of the possible clicks you get from a search engine, SEO traffic is the exact value you derive.
The traffic presents an absolute number your website receives from the clicks on search engines.
While SEO traffic may go up and down occasionally, your SEO visibility may remain stable for a long time.
Moreover, although their functions are connected, SEO visibility is more crucial to your overall performance than SEO traffic.
A change in SEO visibility can impact your traffic, while a shift in traffic may not always be caused by search engine visibility.
With this, if you want an overview of how your website performs, check on your visibility to identify potential factors of change.
How is Search Visibility calculated?
Your visibility score SEO needs several data points to determine the percentage.
To calculate search visibility, you can do the following:
Determine all the rankings for all keywords.
Identify the estimated Click-Through-Rate (CTR) and apply it based on the ranking positions of the keywords.
Add all CTRs and divide the result by the number of keywords you set to track in a specific campaign. The result should give you a percentage calculated to decimal points.
What is a good SEO visibility score? These benchmark scores provide you with an idea of what an ideal score is.
100% SEO Visibility
If you have maximum visibility, meaning you get 100% SEO visibility, you own all the organic spots and clickable SERP features on Google.
But this never happens for a single website because of the high competition.
You can, however, make great efforts to improve your visibility as best as you can through practical methods.
35% SEO Visibility
When you get 35% SEO visibility, your website gets on the #1 rank for a specific keyword.
It also means you get the potential 35% of the number of clicks by that keyword. If you occupy two positions on the first page, your SEO visibility also increases.
0% SEO Visibility
If you rank outside the first page, your website has 0% visibility, which typically equals nothing.
Now, your website gets higher visibility if:
Your domain's URLs get a higher rank on search results lists
Various URLs can be found in Google's index
Domain URLs perform well for keywords containing high search volume
How to Identify an SEO Visibility Loss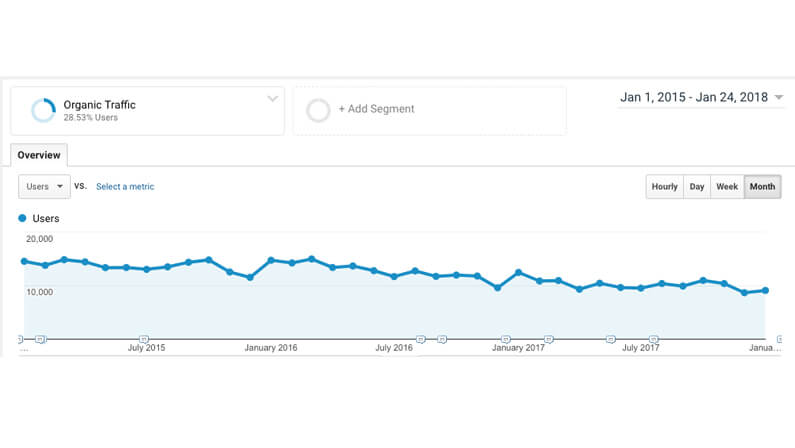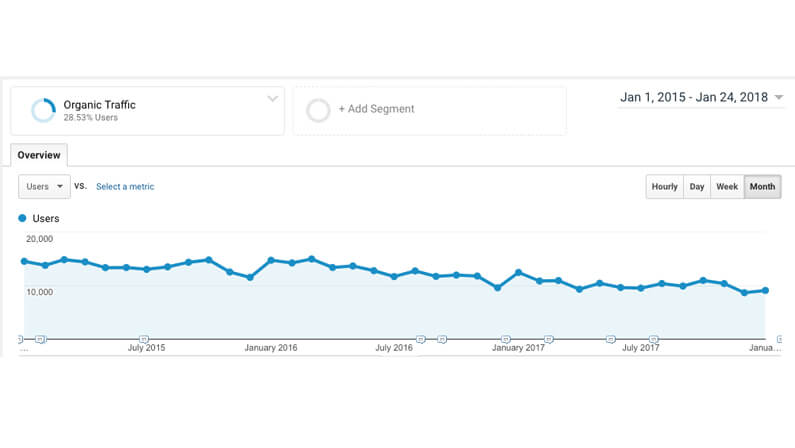 Losing visibility for your website means losing all SEO efforts you have in place. The key is to spot SEO visibility loss and work on getting back on track immediately.
Less leads in your funnel
The most common indicator of reduced visibility is fewer leads than in previous weeks or months.
You can determine the number of leads from your funnel and track the changes in the process.
Lesser leads may result from less traffic from your website, which is associated with organic search visibility.
Lost organic traffic
Use Google Analytics to evaluate your traffic each month.
With the tool's detailed insights, you can check if there is a loss in traffic as compared to its performance in the past weeks or months.
If you see a huge drop, chances are your search engine visibility is also down.
Lost rankings
After discovering a brutal slide on SEO traffic, it's time to confirm it by looking into your rankings on search engines. You can use different tools to check the status, such as Google Search Console and Ahrefs.
Common Reasons for Organic Search Visibility Loss
There are many factors why your website suddenly loses its search visibility. It is vital to look at these common reasons and identify how these can be solved.
Competition upping their game
As said, the competition in search engine rankings is tough, and thousands of websites are trying to climb to the top.
If you see a drop in your ranking, it does not directly mean something is wrong with your website. One reason could be a competitor's website is just performing well than yours.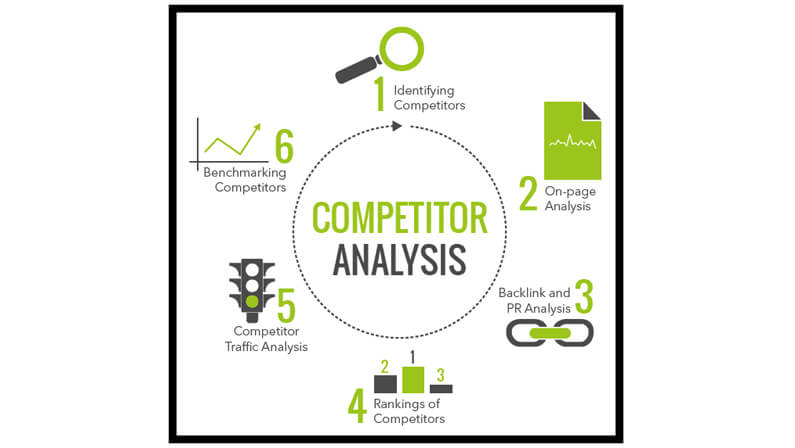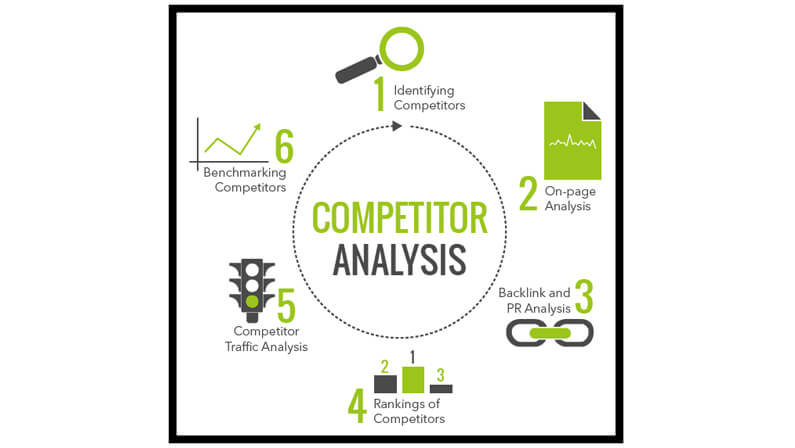 Here's how you can assess your competition:
Take a peak at their website.
There is a possibility that the traffic you lost was a significant gain for your competitor.
One way to assess your organic search visibility loss is by checking your competitor's web performance. Use tools like SimilarWeb to compare the performances of your top competitors and identify a significant rise in their traffic during the same period where you lost yours.
Check recent content updates.
Once you find out what competitor gained tremendous traffic, it's time to dig into their latest content or content where they recently made updates.
Wayback Machine is a great tool to discover old content and the changes that were made before beefing up its visibility.
If they published new content, identify critical points they used that helped them gain traffic.
Meanwhile, if they made updates on old content, find out how you can improve your existing content.
Look for new links.
Link building is a significant SEO booster. Many take this opportunity to lift their SEO, and it is not surprising that your competition does just that.
Use Ahrefs to look into their new links. You can add your competitor's website to your dashboard and see their new backlinks.
You'll quickly see links from high-value websites, which explains why their website performs better than yours. Come up with a strategy to earn a link to the same site so you can regain your ranking.
Hosting issues
Many things can happen on your website, and it pays to check how your hosting provider has been doing, which may affect your site's performance.
This does not say that your hosting provider is already the culprit in the drop in your visibility. But of course, it is possible.
There are instances when they do updates you are unaware of, which results in a glitch. Talk to your hosting provider as soon as possible so they can help you with your dilemma.
Algorithm updates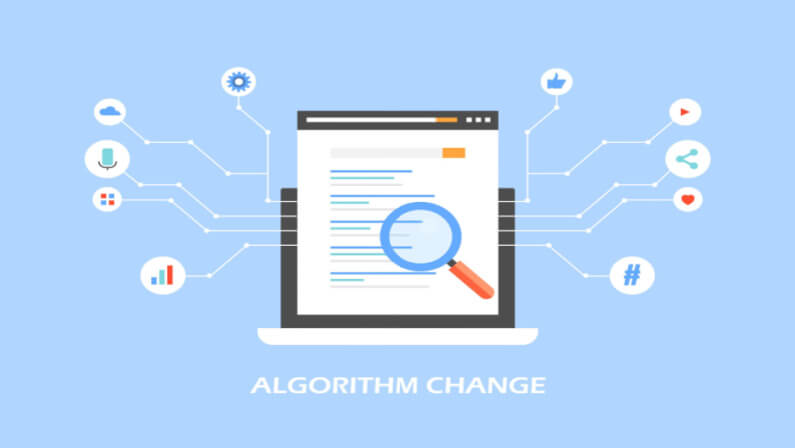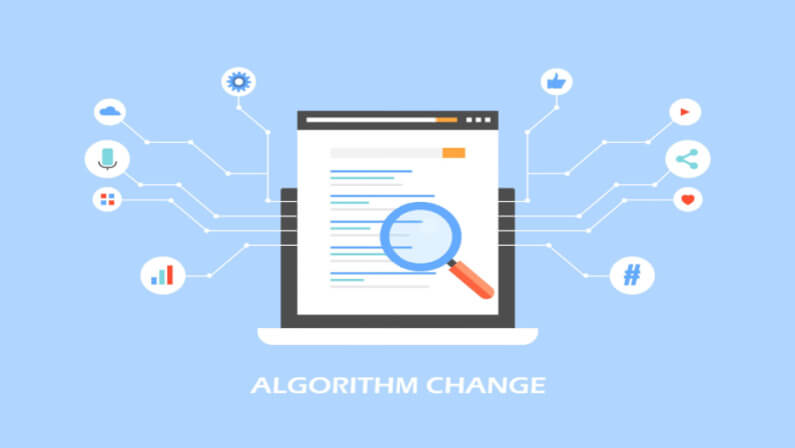 Google is an expert when it comes to algorithm updates. Their updates help find local search results for the best user experience. However, if you are not always in the know, your website will indeed get affected.
Technical glitches
Another common action that changes your SEO visibility is technical malfunctions within your website.
When you update software or a plugin, your site might get lost in its settings if you do not have a backup before updating.
When this happens, go to your Google Analytics and review your data before updating.
Compare it to your data after the update and find out what action caused the glitch. From there, dismantle each update you made and retrieve your old settings.
Lost featured snippets
Featured snippets are helpful for searchers. However, it may not be the same for the website in the top rank. It is possible that your competitor can steal away the featured snippets' rank even when you are in the top spot.
Lost backlinks
While your competition may have gained new links, you also need to check the status of your backlinks.
You may have overlooked your links and lost some, which explains the drop in your visibility.
Again, check it through Ahrefs, sort the date where you discovered downward traffic, and see the affected links.
It is worth asking the webmasters of the sites if they made some changes and work on how you can regain that precious backlink.
Strategies to Fix Search Visibility Loss
Now that you've identified the reasons, it's time to work towards getting back what was lost. Good thing there are many ways to help you gain SEO visibility again with the right tools and strategies.
Target Long Tail Keywords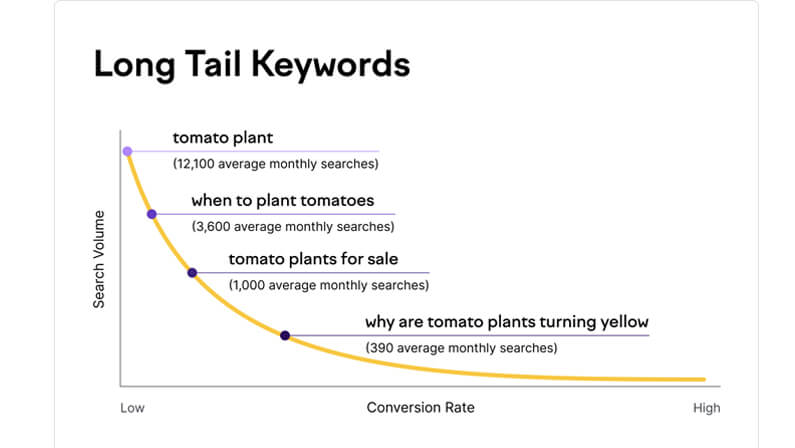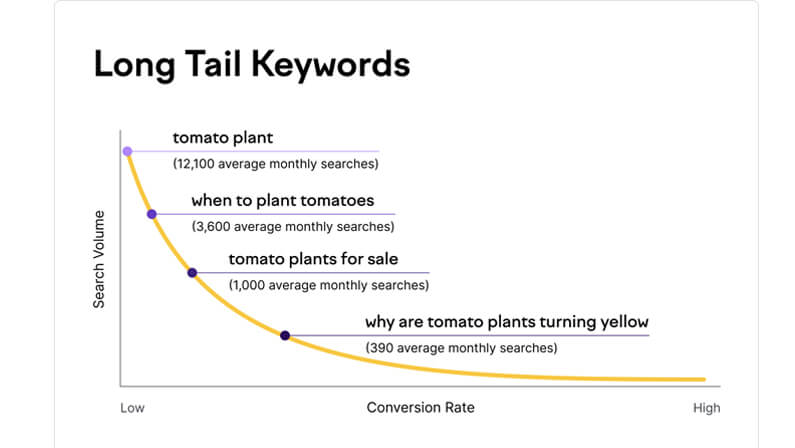 The most common mistake when starting in SEO is targeting common keywords with a high number of searches.
The competition in this area is challenging, and climbing up the rank means doubling the effort to stand out against other websites.
So what can you do now? Well, try focusing on long-tail keywords. They mostly have low levels of competition in SERPs, meaning it gives you an excellent opportunity to dominate the top rank.
Upgrade Your Content
Look into how your content is doing. Do you have low-quality content lately? Have you been lagging in making new content for your website?
Publish a new batch of high-quality content, which includes valuable articles, interactive features, and enticing graphics to keep your readers attracted to your platform.
Optimize Your Content for Dwell Time
Google rewards web pages that have great content through ranking.
One of the ways you can confirm if people love your content is measured through Dwell Time. It is a helpful tool that Google uses to know if a site is a legible source for a keyword.
Dwell Time measures the time your visitor spends on your site.
They spend minutes on your page, scrolling up and down and clicking related links.
However, if your visitor jumps back to the search results after clicking on your page, you have a low Dwell Time.
The key to making your visitor last longer on the page is to offer compelling content that makes them stay.
Put on a clean design and layout, short but crisp headlines, show snippets of information about the content, and provide nice graphics that lengthen their attention.
Improve Pages That Are Ranking On Page 2
The goal is to put your pages on the first page of Google. But if your page is on the second page, you can still make improvements so that it will achieve a spot.
Use Google Search Console to find the keywords that put you on the second page.
Evaluate the pages where these keywords are and work on how to improve them.
You can change the search content, add more interactive content such as videos and charts, or add more links to gain authority.
As you improve it, you will see how it climbs up to the first page, giving you more visibility.
Add LSI Keywords to Your Content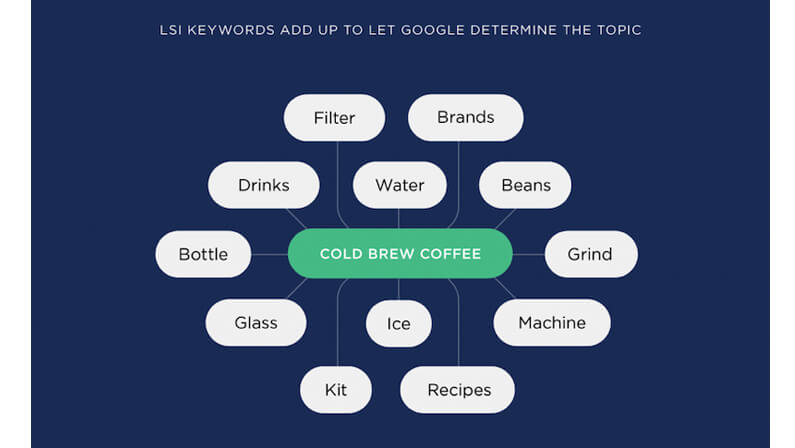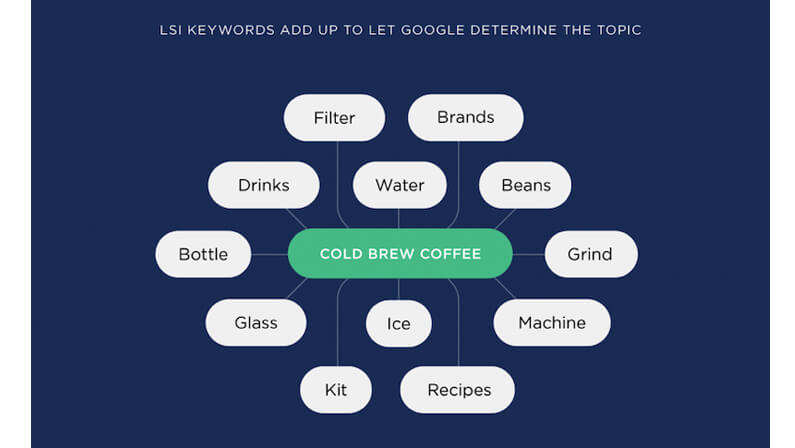 Another easy way to increase your visibility is adding Latent Semantic Indexing (LSI) keywords to your content.
Through Google Images, look for your specific keyword and check the images with tags and phrases closely related to your keywords.
Once you get these tags, incorporate them into your content to inform Google that your page is an excellent resource for that specific keyword.
However, do not try to force keywords into your content. Google knows when you are trying to trick your content by stuffing unrelated keywords you find.
Optimize Your Meta Title & Description
Remember that a high CTR is a significant factor in your website's ranking. You can do this by writing meta titles and descriptions that are short yet catchy.
They need to grab your target market's attention, making them click on your site, which results in conversion.
Be careful once again in incorporating clickbait words in your titles and descriptions.
Google does not want content that deceives. Stay accurate and factual on your content; you will always be rewarded in ranking.
Check Your Website's Mobile-Friendliness
Millions of people access websites through their mobile phones. If your site is not optimized for mobile visits, you lose a big chunk of traffic.
Google Search Console can help you give an idea if your site is mobile-friendly or not. If not, re-create your site's look and choose a mobile-friendly modern theme or design.
Add More Internal Links to the Page
Do not forget your internal links. They are equally effective and essential in upping your visibility. Through SEMrush, check the pages with many link authorities and incorporate them into your new pages.
Build More Backlinks to the Page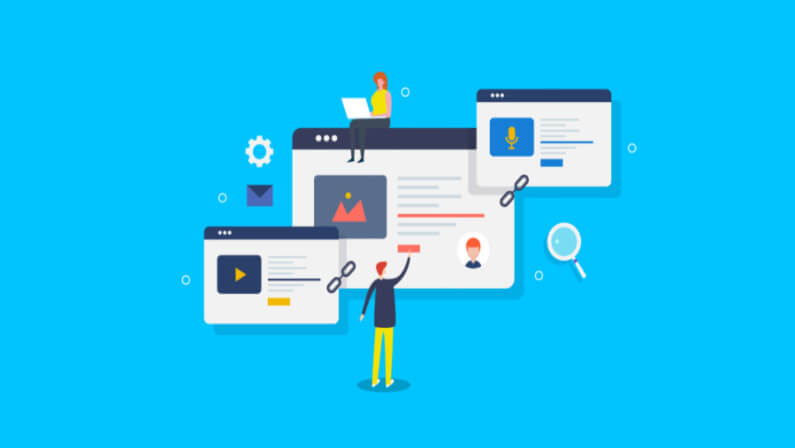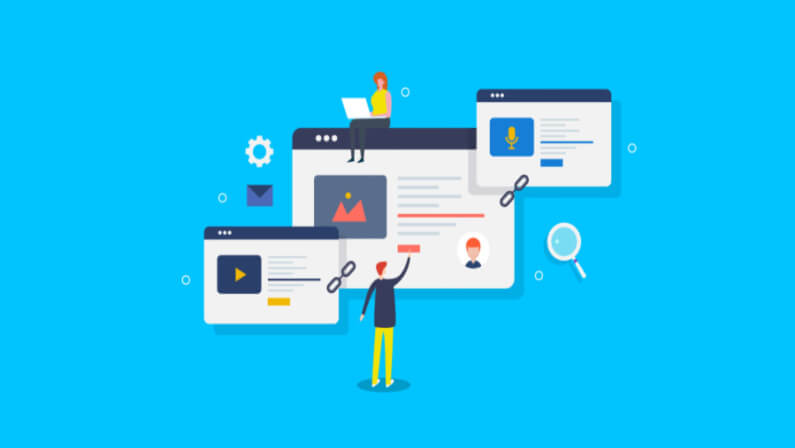 As mentioned, backlinks are a gold opportunity to increase visibility.
But you need to be careful about getting backlinks from sites. They should be from authority sites within your niche. Although a link from outside your focus may help a little, a link from a fellow niche site makes all the difference.
Expand Your "SERP Real Estate"
Another way to take up space on a search engine is through SERP. Increase visibility by looking into other areas where you can rank, such as the Featured Snippet, which shows up at top of the page. This means more clicks are coming your way.
Increase Your Domain Authority
Your domain authority increases the chances of higher rankings. It is even possible that a website can have low-quality content but still ranks higher. This is due to their domain authority, which is higher than yours.
Now domain authority does not have a benchmark score for all sites.
It varies depending on your niche. To give you an idea of good domain authority, use SEMrush and analyze the sites of your competitors ranking higher than you.
From there, get an average domain authority score that you can work on. In time, you'll see that you increase your SEO visibility as you get higher domain authority.
Do Periodic SEO Website Audit
Your organic search visibility mainly relies on your technical SEO. You start by ensuring your site is crawled and indexed by Google.
SEMrush has an SEO audit tool you can use to spot the technical issues your site is experiencing.
Improve SEO visibility
SEO visibility is a significant aspect of SEO that you need to focus on if you want your website to continue ranking. If your SEO visibility remains high, you are guaranteed the traffic that comes to your website, which means more leads and conversions.
LeadOrigin can provide you with guidance in improving your SEO visibility. We conduct regular site check-ups to maintain that your website is ahead of your competitors.
We can also help you resolve your search visibility loss by using the right tools and keys to regain your SEO visibility.
If you want to start improving your SEO visibility, talk to us today, and we'll find the best solution for you.