Here are some ideas and thoughts to consider on what the important issues are to ensure your web design can make it through 2021 and beyond.
1. All business websites should have a responsive design.
What is a responsive website design in 2021? It is a way to put together a business website that automatically scales content or design elements to match a visitor's screen size.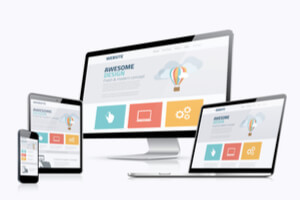 This design element ensures that images aren't larger than the screen width, no matter what device the visitor uses.
That feature creates these benefits.
It helps mobile users avoid unnecessary zooming, scrolling, panning, or resizing.
The improvements make it easier to navigate the site.
It eliminates the need to design multiple websites for different screen sizes.
A responsive design makes it easier to implement changes, improve the user experience, and manage interactions.
Since this option only requires a single site investment, it's more cost-effective to reach more people with this option than it is to maintain separate websites.
2. Strengthen your website security.
Your business website is the primary channel for client interaction in an uncertain world and economy. It is crucial for you to provide a safe destination for visitors while holding client information to whatever standard is set by local, regional, or national governments. To ensure a safe and secure online destination, it is essential to leverage the power of a bare metal server.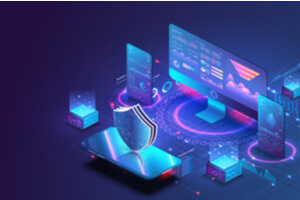 If you don't have an SSL certificate for your website, you should strongly consider investing in this resource.
An SSL certificate encrypts communication and data between your website and server. It also provides optimization advantages that increase organic traffic numbers, creating SEO advantages that help your brand grow.
Additional security options to consider for some websites include forced password updates, two-factor authentication, and profile-related access limitation.
3. Add self-service content to your website.
Since most people are transitioning from in-store to online consumerism, business websites must adapt their content to support those efforts.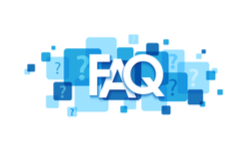 That means the self-help options found in stores must be available online. Without this service, the user experience (UX) will seem lacking to the average visitor.
The first step to improving your site in 2021 in this way is to create simple pathways for customers who want help. You have several implementable options, and some websites decide to use them all.
Live chat boxes that automatically populate on the page.
Self-help articles within a blog that create how-to steps for DIY troubleshooting.
FAQ pages that answer common questions that customers ask.
Video tutorials and e-books about each product or service offered.
There must be a contact option for visitors who try to find answers and fail, such as an easy-to-find form or email page.
By offering a knowledge base and straightforward customer service, your UX can automatically manage most questions and problems. Since this content provides something valuable to visitors, you also see SEO benefits from the investment.
4. Create a user interface (UI) that reflects your brand.
A website's UI involves anything visitors use to interact with your brand, product, or service. Instead of worrying about the user journey, it focuses on the look and functionality of what you offer.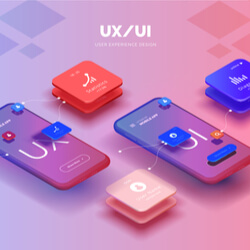 It helps to be predictable and consistent with your UI design choices. The interface elements include, but aren't limited to, the following options.
| | |
| --- | --- |
| Navigational Components: | Sliders, Search Fields, Breadcrumbs, Icons, Tags, and Pagination |
| Containers: | Accordions |
| Informational Components: | Icons, Progress Bars, Modal Windows, Tool Tips, Notifications, and Message Boxes |
| Input Controls: | Radio Buttons, Text Fields, List Boxes, Date Fields, Toggles, Dropdown Lists, Checkboxes, and Miscellaneous Engagement Points |
When multiple elements could be appropriate for site content, it's essential to consider the trade-offs. What options make it easier for the user?
If the UI can reduce the mental burden of using your site, it creates a better experience. The best interfaces are simple, use common elements, and are purposeful in page layout.
This design investment is a chance to be strategic visually to create cohesiveness with your branding assets.
5. Nothing happens without visitor trust.
When Internet users can visit a different website in seconds, your site's UX and UI must have a trust-first perspective. It is vital to create confidence in what your brand offers.

How you achieve this outcome depends on your priorities with a business website.
You can make each visitor a specific promise. When your brand can show consumers that you understand their challenges, a commitment to help can begin the relationship establishment process.
Testimonials can prove your worth. If a happy customer writes a review, you can request permission to publish or quote it on your site. Every success story is an opportunity for visitors to see themselves receiving a similar outcome.
Include social media links. People crave authenticity. When visitors can verify your consistency in real-time across multiple platforms, it gives them the confidence to trust your products or services.
Your web design process should also think about conversion tools. That starts with a simple call-to-action that you can include on a button.
Letting someone click on a link that says "Download Now" effectively creates a moment where the visitor must make choices.
Should I Create a Website for My Business?
Almost every business can benefit from having an online presence.
Although any website is better than nothing, businesses need to think about these crucial ideas in 2021. We don't know what things will be like in the future years, which means now is the time to invest in a robust and purposeful website.
When you focus on UX and UI structures, responsiveness, and value, the trust from each visitor interaction creates relationship-building opportunities with potential customers.
Those investments create natural SEO benefits that help your site grow even more.
Beneficial outcomes don't happen by magic.
It requires hard work or an investment in a trusted professional to turn your business website into a trustworthy resource.