As search engines evolve, so must our methods for building and maintaining a strong online presence. Little one-off marketing strategies are no longer effective.
The goal of the game now is to provide the player with a comprehensive online experience.
When businesses prioritize better customer online experiences, they can generate sales between 4% and 8% faster than the market. To give your website's visitors this experience, you'll need to use "integrated digital marketing" strategies.
What is Integrated Marketing and How Does It Work?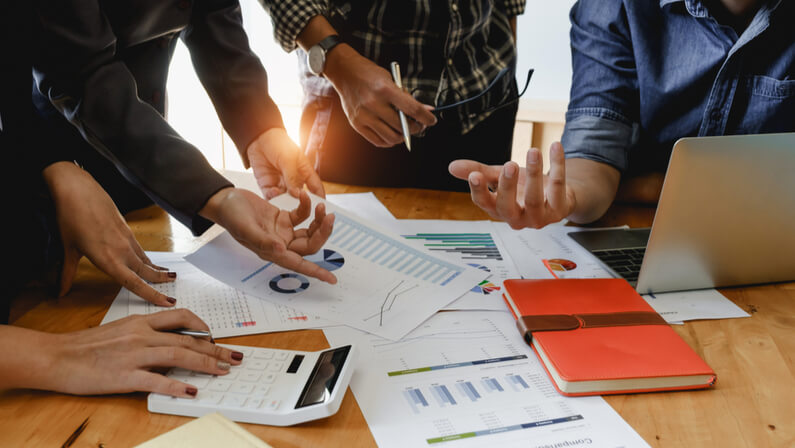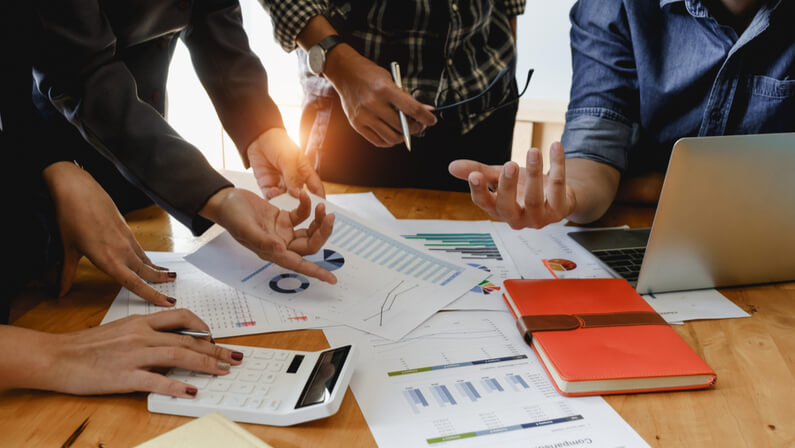 Integrated digital marketing is a holistic approach to sending a consistent, coherent message across all of your company's digital marketing channels.
Simply put it allows consistent interaction between the brand and the customer. Without an integrated digital marketing strategy in place, you risk sending mixed signals or talking in a disjointed voice.
This could also make your brand appear fragmented and chaotic to your clients. The message and experience must be the same whether a customer is on a desktop or a mobile device.
A customer should get the same response via AI chatbot as they would if they called a sales rep. Integrated online marketing is difficult to achieve without a lot of thought and effort.
But it's a worthwhile investment given today's marketing landscape. It only takes a strategy to maximize the three types of digital media.
The three forms of digital media are:
owned media such as email, social media, and so forth
organic search resulting from a website or blog or earned media
paid ads or paid media

Integrated Digital Marketing Strategy Channels
The five broad channels where you can develop and apply your digital marketing strategies, including their main levers are as follows.
Organic Search
This channel is oriented on the target market's keywords and the issues they're attempting to solve.
Levers:
Technical Search engine optimization
Blog Posts (content)
Bing Ads
Google Adwords
Additional search levers for e-commerce businesses could include Amazon, Google/Bing shopping
Social Media
The behavior and demographics of the audience are essential to this channel.
Levers:
Paid/Sponsored Ads
Content marketing consists of 80% thought leadership and 20% promotional content
Social media platforms like Youtube, Google+, LinkedIn, Twitter, Instagram, and Facebook
Social PR
Social public relations is all about leveraging social media content and technologies. It aims to build relationships with potential customers and nurture leads through brand ambassadors.
Levers:
Social media customer service account management
Social media influencers
Mentions and backlinks from well-known, relevant blogs
Mobile App or Website
These are a brand's own media, which can be used with greater freedom.
Levers:
Web design and layout
User experience
Push notifications
Content
Landing pages
Direct Messaging
Levers:
Emails are often used to communicate with those who are already interested in what you have to say.
Chatbots have begun to pose a threat to email marketing. They have a better open rate and can also be utilized to reach out to new audiences!
What are the advantages of combining your digital marketing efforts?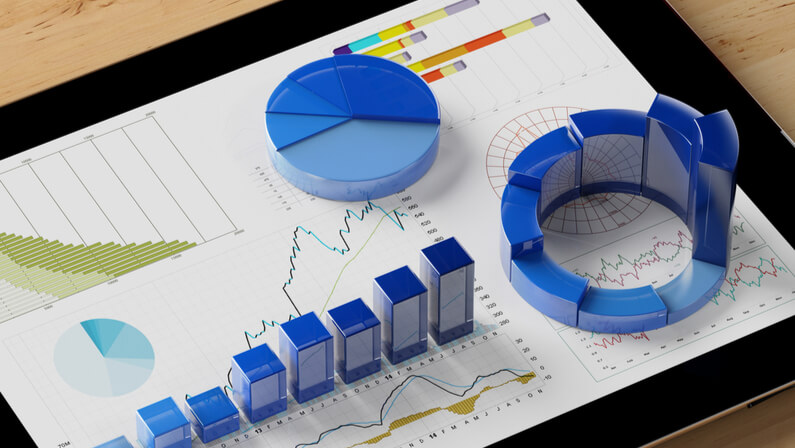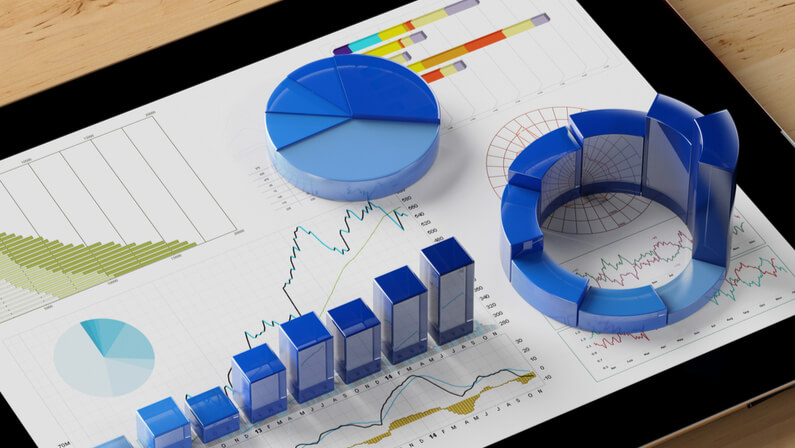 Develop your credibility and authority
If you use an integrated marketing strategy, your marketing will become less of a pitch. Instead, you are building a conversation between your business and your customers. Consistent communication throughout all the platforms will aid in the development of confidence in your brand.
Increase brand awareness
Consumers will get more familiar with your brand if they see it on the internet more regularly. Consistent messaging across all touchpoints helps further enhance and reinforce your brand.
Increase visibility
It's more crucial than ever to have your brand seen everywhere in a multi-channel economy where consumers use several devices.
Before purchasing or making an inquiry, a potential consumer might look at branded content. He or she compares online reviews, searches Google, and looks for suggestions on Facebook or Twitter.
Integrated digital marketing can aid in the continuous and frequent appearance of your brand throughout this process.
Boost brand loyalty
Maintaining relationships with existing consumers and keeping your business on their radar will be easier if you're visible in more locations. As a result of your consistent marketing strategy, clients will be more likely to return to your organization.
Boost your investment's return
You may save time and money by developing an integrated strategy that allows you to share and repackage content across media. Graphics generated for a social media campaign, for instance, can be utilized on a landing page or in email marketing. It also ensures that your brand message is easily recognized across all channels, which is crucial.
Investing in several channels may be more expensive at first, but it may yield more beneficial outcomes for your company. Data from Forbes show that consistently presenting a brand across all platforms can boost income by up to 23%.
How to create an integrated marketing plan that works
There is no one-size-fits-all approach to developing an efficient integrated marketing strategy. Still, there are some best practices in increasing viewership.
1. Mix and match your marketing channels
To integrate marketing channels, use a variety of methods. Be sure though to only pick the ones that make the most sense for your marketing objectives and resources.
Suppose some of your channels such as your online and television commercials — are visual in nature while others are not. Using your visual elements will be more difficult.
The same is true if certain channels are interactive while others are merely outbound. Only select marketing content and methods that are appropriate for each.
2. Gather and analyze client data
You can determine which marketing channels are most efficient by gathering and evaluating data from all of your marketing channels.
This also aids in determining where additional resources may be required to produce more consistent messaging.
Suppose results show that one channel is not performing well. It could indicate that it fails to capture the messaging consistency that other channels have.
Here are some essential data points to consider in general:
Exposure.
Engagement.
Repeated Engagement
Periods of high engagement
Status of the buyer's journey
3. Take a customer-centric approach
Varying consumers require different levels of service. The buying procedure isn't a straight line. People enter the purchasing cycle at different times. Using various channels, you must develop valuable content based on the associated experiences.
Prioritize quality above quantity at all times. At each stage of the buyer's journey, interact with the audience. Align your marketing activities with the requirements and preferences of your customers.
Create a comprehensive strategy for responding to the evolving digital economy and adding value to your clients.
Hire a marketing expert to complete the circle and connect the dots
It's difficult to combine traditional and digital aspects while staying true to your brand's core messages.
You may need to recruit the assistance of a marketing specialist to make the process go more smoothly. An expert like Lead Origin can aid you in organizing and aligning your marketing teams. They understand how to establish a more consistent marketing strategy across all media.
Hiring an expert lets you focus on what matters to your business – execution, and optimization of your digital marketing strategies.
You may also concentrate on checking the effectiveness of your channels as they operate in tandem with your online marketing strategy. You'll track how well your buyer phases are doing and make adjustments if you find buyers taking various pathways.
An expert from a top digital marketing company also knows how to optimize your site content so that it works in conjunction with offline passive advertisements. Contact LeadOrigin now for a consultation.