Networking is defined as "the cultivation of productive relationships for employment or business."
The keyword is productive!
It is essential for the relationship to have a mutual benefit that networking provides for both individuals and businesses. It's one of the fastest and most proven ways to gain new business with qualified companies that need your goods or services.
Businesses want to be networked with great salesmen, top talent, and creative employees. And of course, top-performing employees want to be networked to the best opportunities out there.
Businesses need excellent product and service providers (vendors), and networking provides an opportunity for these suppliers to meet these companies directly and efficiently to determine mutual value.
Networking is also crucial to any entrepreneurial venture. This is one of the best ways to find warm leads and high ROI partnerships that can help your business see results almost immediately.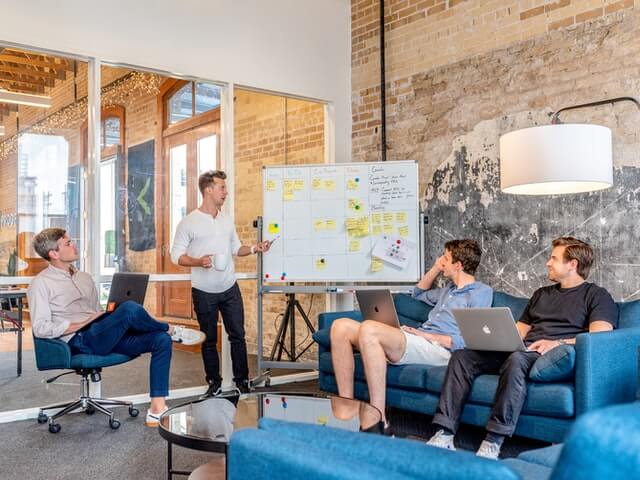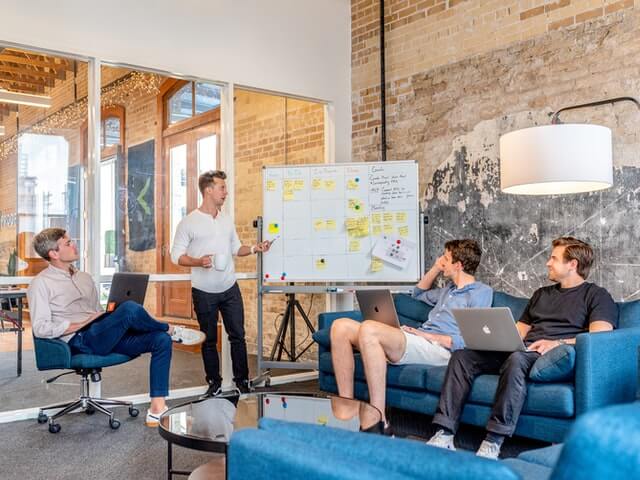 In today's world, networking can be done several different ways:
The first is with your personal network or keeping in contact with your Rolodex (look it up if you don't know what that means).  Whether it is using your email contacts or personal phone calls and texts.
The second is by attending high-end events and networking face to face.
The third is through LinkedIn and other social media. LinkedIn was created specifically for professional networking, but other social sites, like Facebook, Instagram, and Twitter in addition to industry blogs…. can provide excellent ways to connect or reconnect with people and expand your network.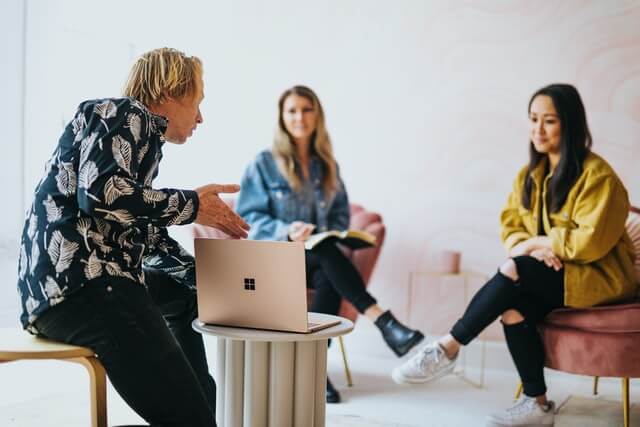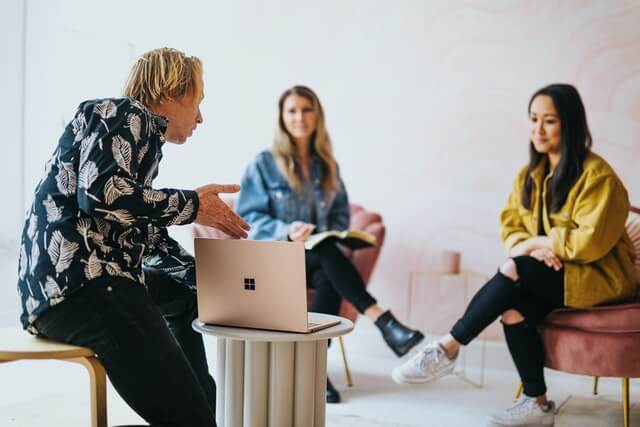 Here are 10 tips on how to become a networking genius and maximize your presence online and at networking events.
1. Get Business Cards!
First and foremost…Every professional should have business cards! A business card is a tangible object that you can use to provide your contact information to potential customers. Most business cards contain your business name, your name and title, your telephone number, and an email address.
If your company has a website, include its URL so that customers can receive more detailed information through it. You can also put your social media links depending on the industry. Resist the temptation to place more information on your card than necessary, as space is limited and it's easy to overcrowd a business card.
If done right, it leaves a memorable first impression, reflects company values, and differentiates you from your competition.
2. Have a Purpose for Each Connection.
People utilize networking events for a variety of reasons including finding a job, meeting potential clients, or just socializing with other people in their niche.
Expert networker Murray Newlands suggests, "Before you arrive at an event, ask yourself what you're hoping to achieve and what you need to do to achieve it."
Is your goal to feel out a new organization and get to know the vibe? Is it to meet five new potential clients? Is it to find a cheaper supplier? Is it to meet two specific high net worth people? These are all reasonable expectations and it takes a little pre-planning to set these goals.
Do a little research beforehand and figure out what kind of people will be there. Utilize LinkedIn and other social media during your research.
3. Introduce Yourself, Make a Great First Impression
An "open" posture means that your head is up at all times (get off your phone), arms and legs uncrossed — conveys an openness to being approached.
Looking at the floor or crossing your arms, on the other hand, can convey unfriendliness or even hostility. Networking events can be awkward. Particularly if you're an introvert, starting conversations may not come naturally.
Vow to overcome your natural temptation to blend into the woodwork, and make a point of introducing yourself to at least five people. Shake hands with a firm but friendly web grip.
A handshake not only increases the positive effect toward a favorable interaction but also diminishes the impact of a negative impression.
Ask them to repeat their name if you didn't catch it the first time. Repeat it in conversation so you remember it better (write it down if you have to). People will automatically connect to you if you remember their name. (Check out How To Win Friends and Influence People by Dale Carnegie.)
Oh yeah, and SMILE.
4. Discuss Commonalities and Ask Questions to Connect with People
People tend to gravitate toward those with whom they share similarities. This is known as the similarity attraction effect. When meeting others with shared traits or experiences, be sure to point out the similarities you have to increase perceived social compatibility. This can happen on social media as well. See what people are interested in based on what they post and have a conversation about that.
Too often I encounter people who are interested only in talking about themselves. Instead of wasting golden opportunities by blabbing about yourself, ask thoughtful questions. Focus on quality, not quantity. Spending time engaging in meaningful conversations with a few people is often better than floating around the room engaging in short, superficial conversations. Aim to make real connections by asking questions, listening intently, and moving beyond small talk. Remember to actually listen to the answers so you can remember them for future use.
5. Be a Connector of Resources (or the PLUG as I'd like to say).
Instead of focusing only on making your own connections, make an effort to connect with others. When speaking with someone, think about whether there's someone else at the event who could help (or be helped) by this person, and then make an introduction.
In my own work-life all I do is connect the dots. THIS IS THE SINGLE MOST VALUABLE TRAIT YOU CAN HAVE. Nobody likes that guy or gal who attends events to push products onto people.
Networking events may result in leads, but should never be used as a way to directly sell or promote your products. Be the middleman and help others by connecting them with the right person.
Encourage both parties to follow up with you after they meet so that you can hear what came of their interaction. It will not only pay in dividends for you, but it will give you more credibility than you can imagine.
6. Perfect your elevator pitch.
There's nothing worse than being asked the question, "What do you do?" and suddenly coming up blank. The idea of a traditional elevator pitch is a bit outdated, but the underlying strategy is still a good one: Come up with a few sentences you can use to accurately describe yourself or your business while making a good impression and keeping the other person engaged.
Being an effective networker means going into events with purpose and a plan. You have to be self-aware and know exactly what you do and how you can PROVIDE VALUE to everyone around you. Some people think that this kind of thing is only useful for salespeople who need to pitch their products and services.
But you can also use them in other situations. For example, you can use one to introduce your organization to potential clients or customers. You could use them in your organization to sell a new idea to your CEO or to tell people about the change initiative that you're leading.
You can even craft one to tell people what you do for a living. Perfect for networking events. Introduce yourself, explain what you do, communicate your unique selling point, summarize your goal, and engage with a returning question.
Practice makes perfect, try it!
7. Show Your Value To New Contacts
People are more likely to want to connect with you if they think there's something advantageous to them in making a connection with you. Share your knowledge! It's the classic case of "what's in it for me." Share your knowledge and provide them value! Perhaps you discussed a shared interest or some other timely topic.
Share additional information with your new contact by sending a link to an article you recently read about that topic, if you are a photographer, give them a free headshot, share knowledge in terms of your favorite book, etc. Some of the best networkers put their own personal motives aside to connect with other people.
This can take place at the networking event or afterward, but try to make connections between the people who you have recently met. This also helps with remembrance because both people will remember you as the person who connected them. If you stay in the person's short-term memory, he/she will be likely to contact you when there's a job opening in your field. Sharing is caring. If you are willing to share your contacts and resources, others will be more likely to help you as well.
Develop a sincerity in your giving nature without expectation of something in return. This will tie in with being resourceful.
8. Follow up!
After you have attended a networking event and have a pocket full of business cards that you've collected…Now what? A networking event is just the jumping-off point for starting a new professional relationship, the follow-up is the key to developing and nurturing it. It's best to do it within 24 hours. Send a quick email. Simply say that you enjoyed meeting them and try to reflect back on a point from the conversation.
Something like, "It was so nice to meet you at the Chamber of Commerce event last night! Best of luck with your son's baseball championship this weekend!" With potential clients, you can also schedule your next meeting "We started to talk about the synergies we have in our businesses and I'd love to continue that conversation. How does your schedule look next Thursday to grab coffee or lunch?" It doesn't have to belong or be formal, but you need to move the ball forward.
Use LinkedIn or other social media. When they have a work anniversary, a birthday (and the small stuff). Even if you don't have your contact's birthdays on file, Facebook and LinkedIn make it easy for you to reach out. Social media also provides other occasions to reach out. For example, is one of your contacts' having a family celebration soon? A surgery? A child? Reach out and send your good wishes. All these are occasions for follow-up. These small gestures will go a long way.
9. Realize Technology Is Your Friend
One of the easiest ways to stay in touch with a contact is to connect with the person on LinkedIn. Instead of sending the boring form message, type in a few sentences about the networking event you just attended and a snippet from your conversation.
People have an easier time remembering your meeting if you remind them where you met and what you talked about. There are also some apps that can make networking easier while you're still at the event. Some of these apps allow you to exchange regular business card information, as well as links to the person's social media presence.
With the click of a button, you can connect on the spot with the person you just met. Additionally, you can use a note-taking app to record pertinent information about the person and why you need to follow up after the event. You have a laptop and a cell phone.
Literally, the only devices needed to do business nowadays. Use them well.
10. Be yourself!
If you can't be yourself, you'll be starting off these new relationships with a lie. Don't try to be the person you think others want to meet.
The people you connect with when you are authentic are the ones you'll want to stay in touch with. Be genuine, be resourceful, be respectful, be a connector, and most importantly….be yourself!
"Your network is your net worth." -Anonymous